Sow the Seeds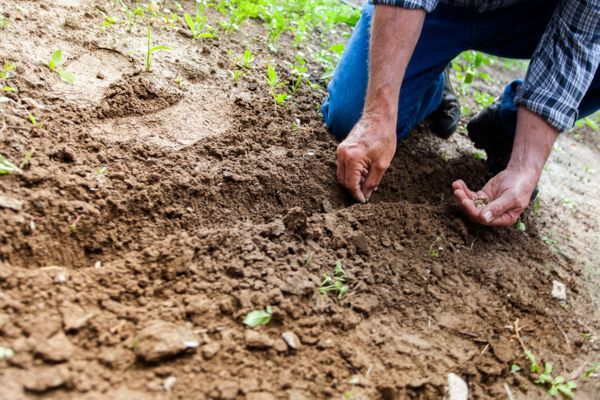 "The point is this: the one who sows sparingly will also reap sparingly, and the one who sows bountifully will also reap bountifully." (2 Corinthians 9:6)
Sow the Seeds is Nebraska Synod's response to a challenge and an opportunity happening in congregations all across the ELCA.  Nebraskans know you can't just stand and watch a field and wait for things to happen. You have to prepare the soil, sow the seed, tend to the crop that comes, and then enjoy the harvest.  Together, we can take advantage of the challenge and the opportunity before us and anticipate a bumper crop of leaders for Christ's church, beginning right here in the Nebraska Synod.
-Bishop Brian Maas, on the need for inviting people into ministry in the ELCA
 
What is the ongoing need for ministers?
Did you know that there are currently over 1,000 more open calls for full-time pastors in the ELCA than there are pastors to fill those calls?  Lutherans believe God's call to ministry comes from both an internal call (inside us) and an external call (from people around us).  Besides the need for people to serve as pastors, deacons, and parish ministry associates, there is also a need for people to extend external calls to those who may or may not have been considering serving the church in these ways. 
What ministry leaders could serve congregations?
·      Parish Ministry Associate (PMA): This is typically someone local who has another form of employment besides ministry.  PMAs can serve on church staff or as the primary leader of a congregation when geographic, financial or other conditions don't allow for a pastor. PMAs are only certified to serve in Nebraska. 
·      Deacon: This is a seminary-trained minister who connects the church with the needs of the world and may be a specialist in a particular area of ministry, such as faith formation, family and children's ministry, education, youth, business administration, music, discipleship, and volunteer ministries. A deacon may preach but does not preside at sacraments. Deacons may be called to serve anywhere in the ELCA.
·      Pastor: This is a seminary-trained minister who specializes in the internal life of a congregation, presides at sacraments, and leads worship. Pastors may have specialties, be trained for a wide variety of ministries, and becalled to serve anywhere in the ELCA. 
Where are candidates for ministry trained?
·     PMA candidates work through the Nebraska Synod Parish Ministry Associate Program and the PMA Steering Committee for supervision and support throughout their studies.
·     Pastor and Deacon candidates work with the Nebraska Synod's Candidacy Committee and ELCA seminaries throughout their studies.  Those ELCA seminaries include:
How can I help Sow the Seeds?
·      Send a postcard to someone you know with reasons why you could see them in ministry.  Then follow up with that person for a conversation. (Download the postcard at the link below)
·      Check out Bishop Eaton's Leadership Initiative resources, and share them with people you believe have gifts for professional ministry.
·     Sign up to become an ambassador for Sow the Seeds in your setting.  You'll receive regular updates to share with your congregation in its efforts to invite people into serving God's church.  
·     Take part in a monthly Sow the Seeds Sunday, sharing a sermon from a current Nebraska Synod candidate for rostered ministry or a student in the Nebraska Synod's Parish Ministry Associate Program and their call story in worship. Sow the Seeds Sundays in 2020 are November 15 and December 27. Sow the Seeds Sundays in 2021 include January 17, February 28, March 21 and April 11. Video recordings and manuscripts of the sermon for each Sunday and call story videos and printed stories will be available at the links below.  The printed stories will be formatted to be used as a bulletin insert or in a congregation's newsletter and will be available approximately ten days before their corresponding Sunday.
Links and Downloads
Resources
Staff Contacts: