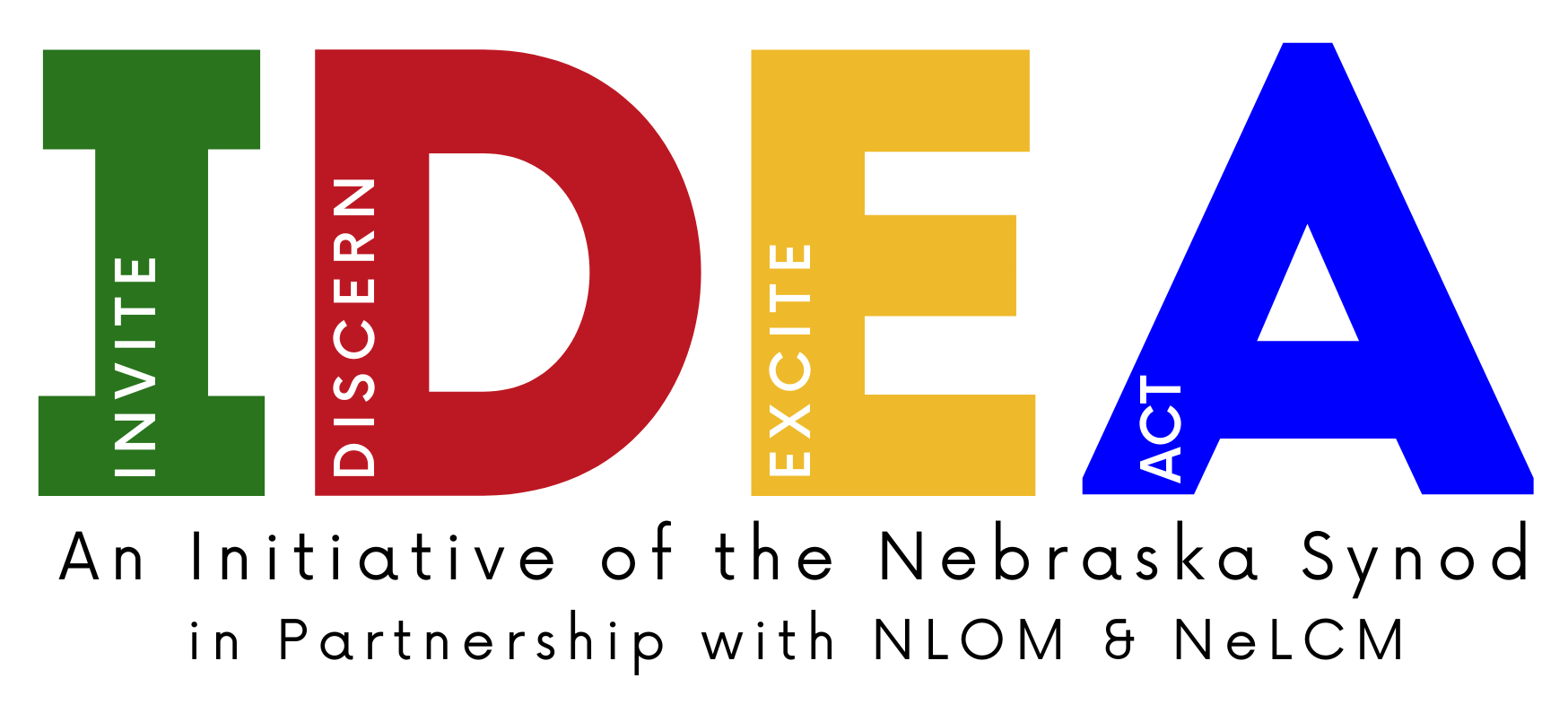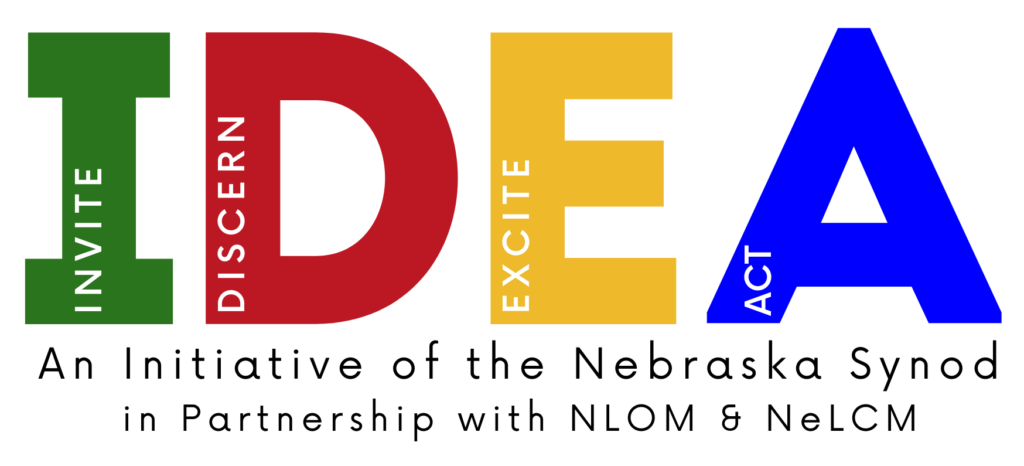 Each of you should use whatever gift you have received to serve others, as faithful stewards of God's grace in its various forms.
I Peter 4:1- NRSVUE
IDEA is a partnership initiative of the Nebraska Synod ELCA, Nebraska Lutheran Outdoor Ministries (NLOM) and Nebraska Lutheran Campus Ministry (NeLCM). IDEA strives to create a Christ-centered community inviting God's children of all ages to be in community as they discern how God/The Holy Spirit might be calling them to use their gifts. IDEA provides resources, learning opportunities and special events to equip, engage and empower disciples. IDEA raises faith-filled leaders for the sake of the world!
The IDEA colors have been chosen with care.
I – Invite
Green represents creation. We are created by God with a unique set of gifts and talents. It is also the color of ordinary times in our liturgical colors. It is a reminder that inviting happens in ordinary times, amid everyday activities and through ordinary people.
D – Discern
Discernment, representing the Holy Spirit, we focus on the call of the Holy Spirit. Listening to the Spirit and listen to others in community are keys to discernment.
E – Excite
Yellow shouts excitement. Exploring options brings energy and enthusiasm as one is encouraged by the community to see what might be next on one's journey.
A – Act
Leaning into hope, the color of hope and the blue of Advent, we step off GO with the guidance of the Holy Spirit, equipped with prayerful action steps.