Parish Ministry Associate Program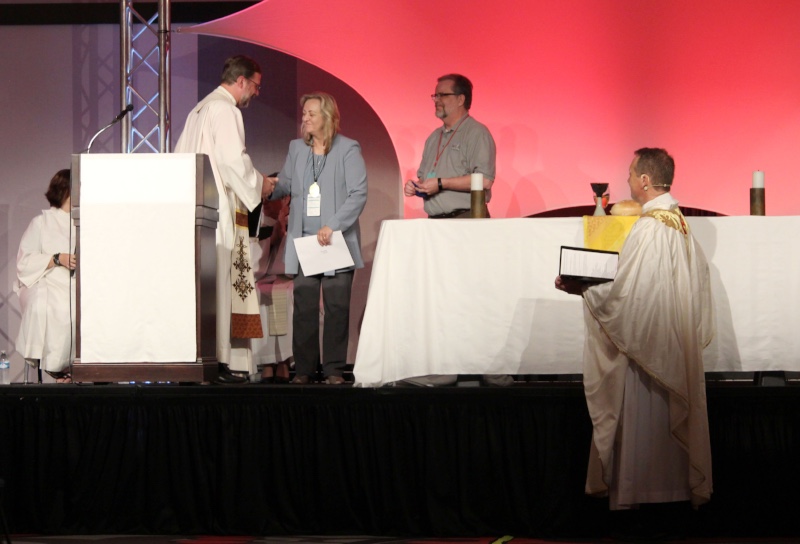 The Parish Ministry Associate (PMA) Program of the Nebraska Synod seeks to help identify the gifts God has given God's people and help equip those people for the ministry of sharing the Good News among all people.
There are a variety of ways PMAs serve in partnership with ordained pastors:
As dedicated volunteers in their own congregation, often with a specific ministry focus.
By being available for pulpit supply in their area.
By serving on the staff of a church or synod-related ministry.
By being available for assignment by the bishop to serve a congregation as its pastoral leader or transitional minister.
Each PMA chooses how they will serve and may be invited to serve in ways not imagined.
To learn more about the PMA program, read the PMA Brochure below and contact the program staff or a member of the PMA Steering Committee.
The PMA Convocation will be Friday-Saturday, March 29-30, 2019.
Introductory Materials:
Handbooks
Learning
Serving
Reports
Staff Contacts:
Assistant to the Bishop/Program Director
PMA Steering Committee:
Members: PMA Ron Lau (Chairperson), Omaha; PMA Maurine Roller, Alliance; PMA Kathy Salts, Broken Bow; PMA Karen King, Valley; Rev. Tim Stadem, Alliance; PMA Gerald Toepfer, Blue Hill; Rev. Glenda Pearson, Ord; Rev. Steve Meysing (PMA Program Director), North Platte; Rev. Carol Mapa (PMA Administrator), Gothenburg, ex-officio. 
If you are interested in supporting the Parish Ministry Associate program of the Nebraska Synod, please visit our online giving site.