Parish Ministry Associate Program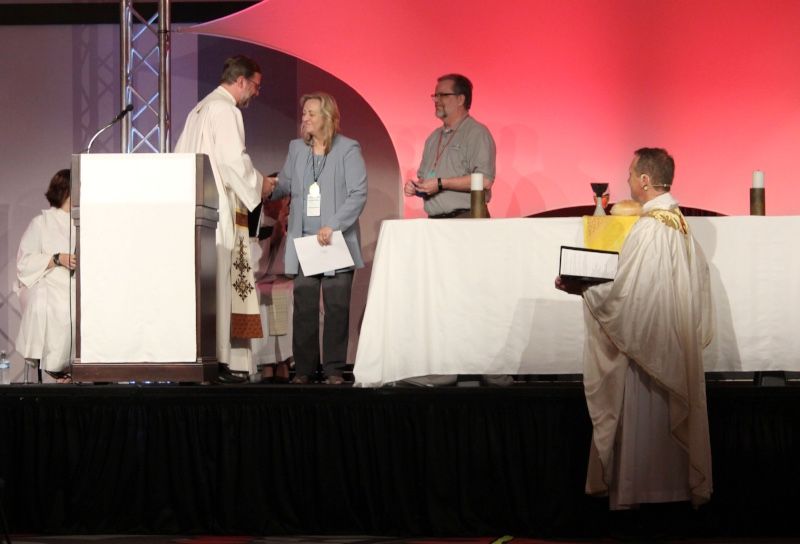 The Parish Ministry Associate (PMA) Program of the Nebraska Synod seeks to help identify the gifts God has given God's people and help equip those people for the ministry of sharing the Good News among all people.
There are a variety of ways PMAs serve in partnership with ordained pastors:
As dedicated volunteers in their own congregation, often with a specific ministry focus.
By being available for pulpit supply in their area.
By serving on the staff of a church or synod-related ministry.
By being available for assignment by the bishop to serve a congregation as its pastoral leader or transitional minister.
Each PMA chooses how they will serve and may be invited to serve in ways not imagined.
To learn more about the PMA program, read the PMA Brochure below and contact the program staff or a member of the PMA Steering Committee.
New PMA Program handbooks for students, mentoring and supervising pastors, and certified PMAs are now available below. All deadlines have been moved to a single date, May 1 of each year. Annual reports from the council, mentor or supervisor will be due 15 days later. Requests for renewal of certification (and authorization for sacraments, for assigned PMAs) will be due one month earlier. Pastors who mentor or supervise PMAs, students, and certified PMAs are strongly encouraged to read these revised handbooks, and direct questions to program director Rev. Steve Meysing or program administrator Rev. Carol Mapa.
Contact PMA program staff via mail at or send in materials to:
PMA Office Mailing Address:
PO Box 1462
North Platte, NE 69103-1462
The PMA Convocation will be Friday-Saturday, April 16-17, 2021.
Worship, Word, and Whys: Practicalities and Possibilities
Presenters: The PMAs and Pastors of Pony Express Cluster
As the central communal act of our faith and a prime time encounter with our living Lord, worship deserves more than rote and changeless repetition. We live our faith and explore the Word as our weeks, years, and decades unfold in the midst of life inside and outside church.
Based on the Emmaus story, we'll explore the elements of Lutheran worship, why they matter and some of the possible variations. After large group presentations (40 minutes max.), each small group will apply their learning by crafting a worship service for a specific season or festival in the church year. You'll be challenged to work out the use of all five senses, movement, the participation of people of all ages and abilities, balancing the fresh with the familiar, and being attentive to resources and context. Worship outlines will be shared with all participants after Convocation. Question and Answer times with presenters and time with our bishop are included.
To prevent Zoom fatigue we will alternate between large group presentations, small groups, breaks, and brief devotions.
You can register at this link.
Introductory Materials:
Handbooks
Learning
Serving
Reports
Staff Contacts:
Assistant to the Bishop/Program Director
PMA Steering Committee:
Members: Maurine Roller, PMA - chair; Kathy Salts, PMA; Julie Schmidt, PMA; Gerald Toepfer, PMA; Karen King, PMA; Pr. Tim Stadem; Pr. Glenda Pearson; Joyce Kolbo (Student); Rev. Steve Meysing (PMA Program Director); Rev. Carol Mapa (PMA Administrator), ex-officio. 
If you are interested in supporting the Parish Ministry Associate program of the Nebraska Synod, please visit our online giving site.