Peace Prayer Walk Toolkit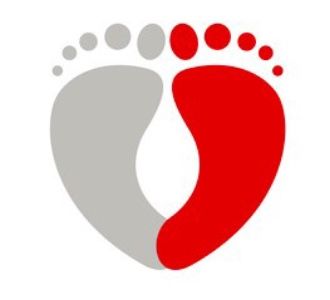 And he said to them, "You shall love the Lord your God with all your heart, and with all your soul, and with all your mind.  This is the great and first commandment.  And a second is like it, You shall love your neighbor as yourself." (Matthew 22:37-39)
Have you found yourself concerned by the increase in violence and racial unrest in our country? Do you feel helpless to do anything about it?
You are not helpless... You have the greatest tool available to combat violence and hatred, and that is prayer.
The Nebraska Synod Justice Committee encourages people across Nebraska to plan and hold events to walk and pray together for peace in our country. Below is a resource toolkit for planning your own Peace Prayer Walk in your community. For more information or for assistance, you may contact Julie Rother, member of the Nebraska Synod Justice Committee, at julierother@live.com or 402-369-3822.
How to Organize a Peace Prayer Walk
Identify the walking route.

Keep the route doable for a variety of people. 

One or two miles would be doable for many. Remember you will have to return to your original starting point to end the event.

Avoid challenging terrain.

Look for routes that would allow people to stop and rest if needed.
Think safety.

Check with your local city office to inquire if a permit is needed for the event.

Plan the logistics.

Decide on the time of day for the walk.
Consider how many volunteers will be needed to help.
Develop an invitation.
Develop a news article/bulletin announcement.
Consider giving a Temple Talk during church service.
Develop a poster or flyer to promote the walk.

Invite participants.

Personal invitations are most fruitful.
Put a news article (or two) in the local paper. The "Invitation" included in the toolkit can be adjusted as you see fit to use in the paper.
Present an invitation to all churches through the local ministerial group.
Present an invitation to groups within your church.
Present an invitation to area interest groups (i.e. Kiwanis, Rotary, etc...).

Develop a prayer banner at your church for those who cannot physically be there.

At the top of a large poster board or other similar paper write, "I pray for peace because...".
Place it in a visible place in your church.
Ensure access to markers.
Invite people to write, draw or graffiti their reasons for praying for peace on the paper.

Pray at the beginning, at the midpoint and at the end of the walk.

Ask walkers to bring prayers, quotes or scripture to share that focus on God's peace and love.
Have a supply of prayers and scripture available just in case people don't bring them. Some are included below for your convenience.
Open the event with prayer, asking God's blessings on the event for the people gathered as well as those joining in prayer from elsewhere, and for peace in our country and world.
Ask walkers to proceed along the designated route walking two-by-two so as to allow others who may not be part of the event to utilize the route as well.
Ask walkers to walk in silent prayer for peace. Fellowship can take place before and after the event.

Plan logistics for the day of the event.

Consider the benefits of having a registration. Registration at the beginning of the event could offer an opportunity to remind participants that everything shared or done during the event will be done in respect for others and their beliefs.
A speaker system may be beneficial, especially if a large group is expected.
Remember safety. Have a first-aid kit available for minor injuries and a cell phone available for emergencies.
Have water available, especially at the beginning, middle and end of the event.
Consider possibly having food for fellowship at the end of the event.
Flags or signs may be nice to use so that those passing by can become informed about what is happening. Use symbols that would be more universal, such as a dove and avoid using symbols that would promote one belief or denomination over another. 

Helpful suggestions:

Keep your event welcoming to all faiths by focusing on God's peace and love and not specific theologies and ideologies.
Invite the Spirit of God to accompany you, guide your steps and your words.
Ask the Holy Spirit to help you see with God's eyes and pray in accordance with God's heart.
Prayers are typically intercessory rather than devotional. 
Prayer walking is usually a low-profile affair. Friends or family stroll two-by-two. There are some occasions when the prayer should be demonstrative, but usually it's being on the scene without making one.
Use scripture as well as prayers.
Focus on the fulfillment of God's purpose.
Pray for people, not only problems.
Pray for people instead of against the enemy.
Pray with confidence and conviction.
Work towards having a large turnout, but remember Matthew 18:20: "where two or three are gathered in my name, there I am among them."   
Additional Resources: