News
It is Good to Be Together – Reflections from the 2021 LYON Assembly
December 6, 2021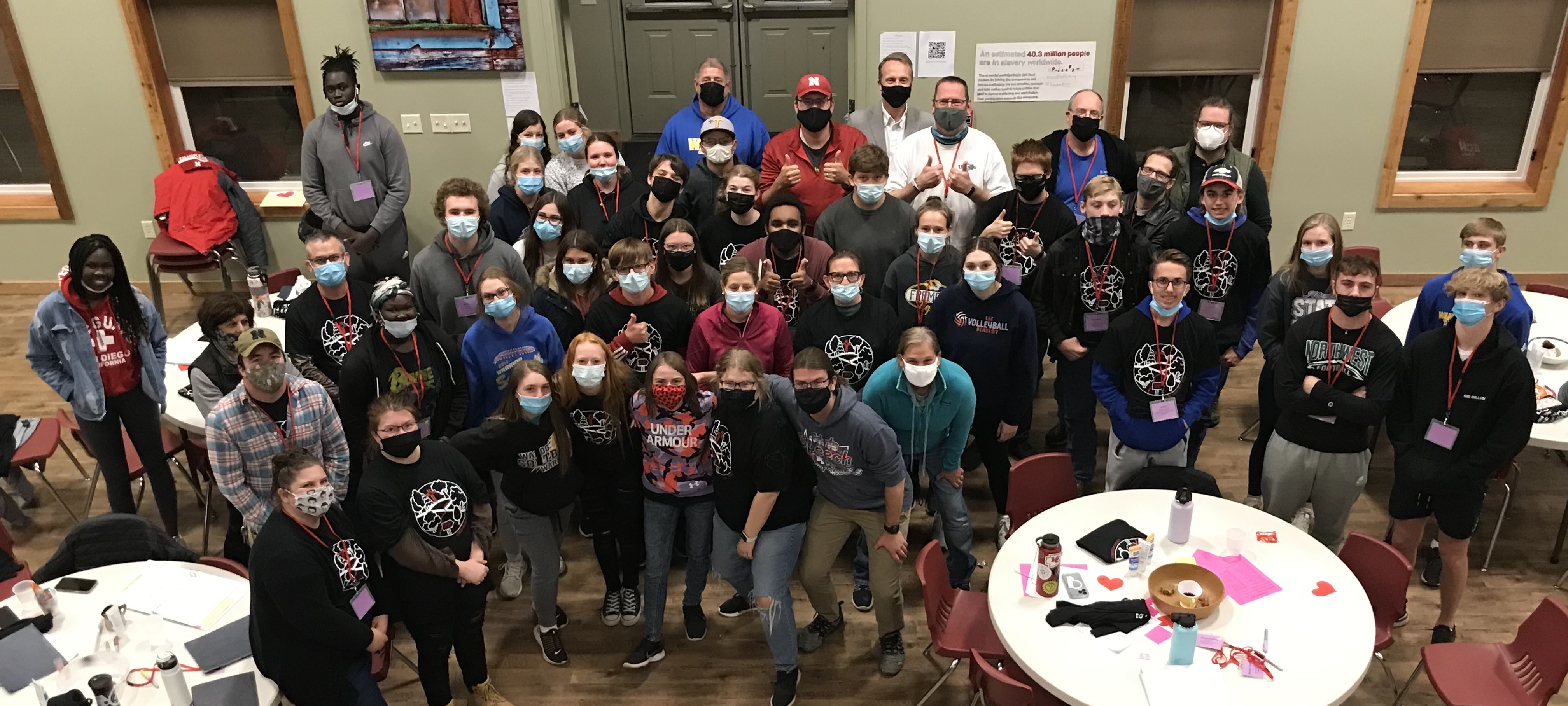 What were young people and their adult leaders excited for as this year's Lutheran Youth of Nebraska (LYON) Assembly began?  When asked, they responded:
Getting to know everyone better
Lunch
Having a great day
Making new friends
Eating
Getting to know my new youth group better
Seeing faith in action
Making new connections
Being together.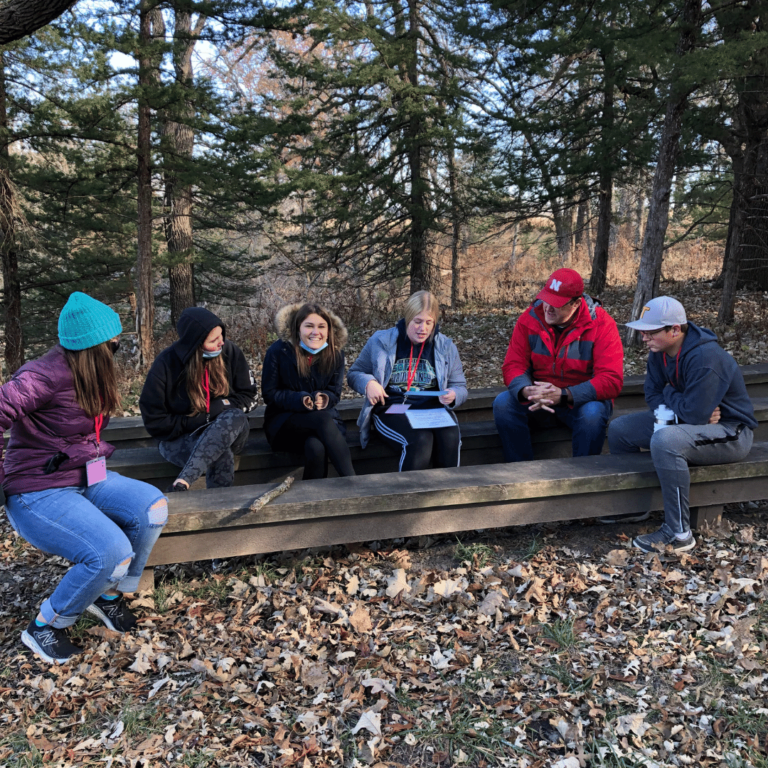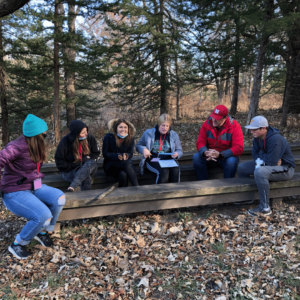 The rest of the comments were mostly variations on "It's so good to be together."  While the LYON Assembly has been taking place since the formation of the ELCA in 1988 and predecessor church bodies gathered young people together for decades before that, in 2020 the LYON Leadership Team hosted an online Assembly. In 2021 they wanted nothing more than to gather high schoolers and adults in-person again this year.
Emma, a high school senior and one of six youth on the LYON Leadership Team, shared, "This was my last year to be on the LYON Leadership Team, and it meant so much to me to host the LYON Assembly!  I sensed God's presence just to be able to be in person and see everyone after having LYON over Zoom last year. God was watching over us and helped make it all happen.  I am so grateful for it."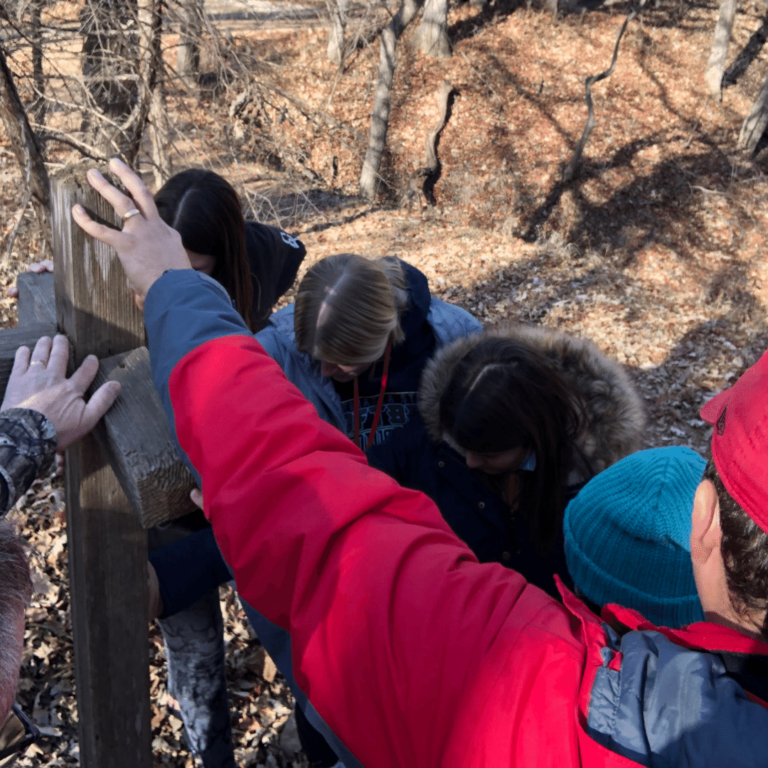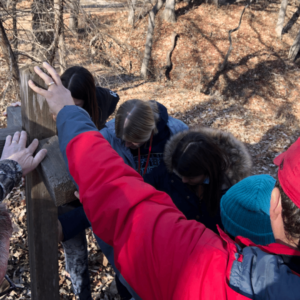 It was sunny with no breeze and unseasonably warm temperatures on November 20 when people gathered for LYON at Carol Joy Holling Camp and Retreat Center.  Returning from a prayer hike at Camp with his small group, an adult participant exclaimed, "That was just what our group needed!"  They had hiked to four different outdoor spaces marked on a trail map and by red string hanging on tree limbs along the way.  At each stop of the prayer hike, small groups found Bible verses to read and invitations to share and pray about fears and worries, the needs of others, God's presence in our lives and reminders of God's love and grace.
Another member of this year's LYON Leadership Team was Ella, a high school junior.  She designed the event logo that depicted the outdoor setting in which we hiked, prayed and deepened relationships, and it also featured a crooked red line.  This line was modeled after an art installation by the Red Sand Project, an organization whose mission is to raise awareness about human trafficking.  Kassie, another Team member and high school sophomore, created two educational posters on the topic, and LYON participants collected nearly $400 for Magdalene Omaha, an organization that supports survivors of human trafficking.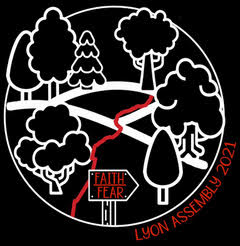 This year's LYON participants were excited to get together, and through this fellowship they reflected on their fears, learned about the needs of others, worshiped God who was walking with them and were living testaments to the goodness of our creator.  In the coming weeks, please watch for communications from the Nebraska Synod for information on how young people in your setting can apply to serve on the LYON Leadership Team and plan for the next LYON Assembly, which is scheduled to be held November 18-20, 2022.