News
Devotions & Practices to Bring Into the New Year
December 6, 2021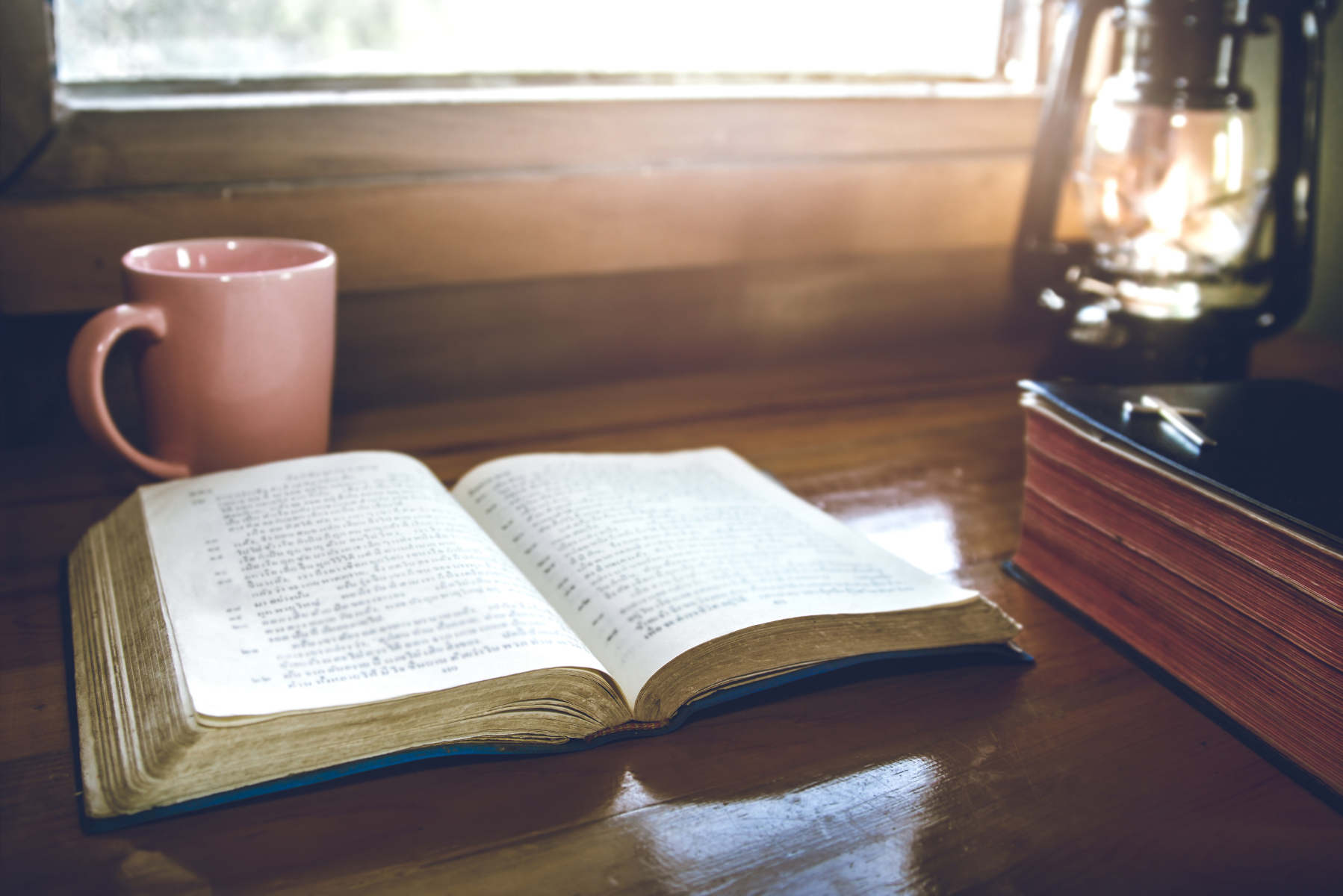 With a new year soon approaching, you may be looking for ways to add a faith practice into your routine. Devotions, spiritual practices, and daily readings are useful tools for deepening our faith in Christ. Check out the resources below for a curated list of some favorite resources.
A Network for Grateful Living
A Network for Grateful Living is a global organization offering online and community-based educational programs and practices which inspire and guide a commitment to grateful living, and catalyze the transformative power of personal and societal responsibility. Sign up here for their daily emails filled with daily positivity and inspiration, all focused on finding and creating gratitude in your life.
Richard Rohr's Daily Meditation
Richard Rohr's Daily Meditations are free email reflections sent every day of the year. Each meditation features Richard Rohr and guest authors reflecting on a yearly theme, with each week building on previous topics—but you can join at any time? Richard Rohr writes about profound topics in an accessible way.  His daily meditations are both challenging and encouraging. Sign up to receive them in your inbox or read them online here.
Daily Lectionary – Year C
The ELCA offers daily readings from Lectionary Year C 2021/2022 at 
this link
. Year C focuses on the Gospel of Luke. The semi-continuous Old Testament readings are of prophetic proclamation chosen in chronological order and highlighting Jeremiah. The second, New Testament, readings are chosen mainly from Galatians, Colossians, 1 and 2 Timothy and 2 Thessalonians. Lisa Kramme shares this: "I love the way the stories of the Old and New Testaments develop, connect to each other and can color my day."
Fragments of Your Ancient Name by Sister Joyce Rupp
This unique and profound devotional will heighten awareness of the many names by which God is known around the world. Whether drawing from the Psalms, Sufi saints, Hindu poets, Native American rituals, contemporary writers, or the Christian gospels, Rupp stirs the imagination and the heart to discover a new dimension of God. Each name is explored in a ten-line poetic meditation and is complemented by a simple sentence that serves as a reminder of the name of God throughout the day.
This book
 by Sister Joyce Rupp is available almost anywhere you buy books or on 
her website
.
This daily devotion includes prompts to pause, listen, think, pray and go.  It's available 
online
, in the 
App Store
 and on 
Google Play
. This was created as a devotional for youth and young adults, but all ages can find it engaging and meaningful.  Music plays in the background during the devotion, but if that's not your thing, you can opt for no music instead.
Sacred Journey: A Woman's Book of Daily Prayer by Jan L. Richardson
The book follows the liturgical calendar beginning with Advent and takes you into the Ordinary time. It offers a scripture text for the week with daily stories and reflection questions. It is the story of women who Jan writes, "have stretched me with their stories, their questions, their lives, their sacred journeys." Jan is an ordained minister in the United Methodist Church, retreat leaders, artist and writer.
God Pause is a daily devotion written by the alumni of Luther Seminary. Writers reflect on the Revised Common Lectionary texts and the church season. Each day provides a copy of the text, a short devotion, and a prayer. You can sign up for daily emails or access the devotions
here
.
---
Whether you set aside sacred time in the first thing in the morning, last thing before bed, or any time in between, we hope these resources give you are starting point in that journey.