News
Bishop Scott's April Reflection
April 3, 2023
"Buen Camino!"
Last summer, our family was part of a Camino de Santiago pilgrimage group from First Lutheran Church in Fremont. We began our walk in Vigo, Spain, and spent 5 days walking along the Coastal Route to the end of all Camino pilgrimages at the Cathedral of Santiago de Compostela. We averaged just over ten miles of walking each day, through beautiful Spanish countryside, in rain and sun, heat and cold, on our own and with large groups of people. It was one of the most remarkable journeys I've ever experienced, but one
theme that surfaced over and over again for me was the simple blessing heard over and over: "Buen Camino!" Literally, it means "Good journey!" but with each passing day, as we acclimated more and more to the language and customs of our gracious host country, it began to mean much more.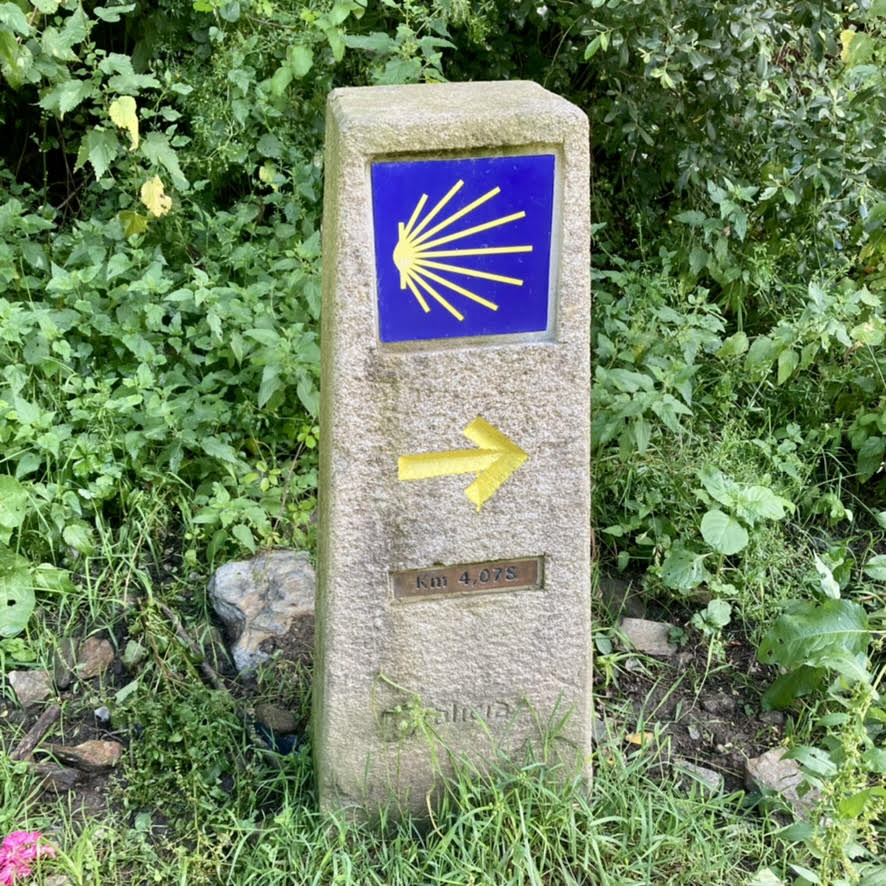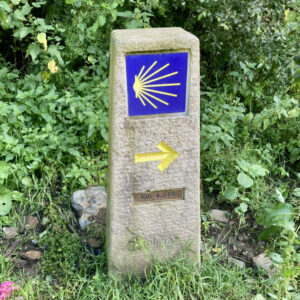 The Camino de Santiago is not like the American backpacking trails many of you may know. Those who've traveled the Appalachian, Continental Divide, or Pacific Crest trails know they are facing miles of wilderness where they'll need to carry their own food and other supplies for days at a time. The route we took on our Camino is not a wilderness trail. True, there are stretches through dense forested areas, but most of the way we walked went through populated areas: along country roads, down back alleys, through acres of grape arbors, and sometimes (rarely, thankfully) along highway shoulders. Pilgrims like us were a common sight, but so were people tending gardens, working fields, and driving to work. We were on a pilgrimage in the middle of other peoples' hometowns and daily lives, but neither my wife nor I can remember even one inhospitable word or gesture. Instead, we heard "Buen Camino!" over and over again, from shopkeepers, hotel staff, homeowners, farmers, and several random strangers who offered us directions when we had strayed from the route and needed help finding the Way again. We were strangers; most of us spoke very little Spanish, we wore different clothes, we didn't always know local customs. Yet our hosts welcomed us, encouraged us, and blessed us on our way: "Buen Camino!"
Lutherans and other Christians who follow a liturgical calendar are completing one pilgrimage this month and beginning another. The Lenten way of discipline gives way to the great three days of Holy Week, culminates in the celebration of Easter Sunday, and pivots to the festive season of Easter, which ends in the ascension of our Lord and the day of Pentecost in a few short weeks. Many of us are on this pilgrimage in the midst of our own neighborhoods; through our own backyards, on our way to work, in the places we call home. How might God be calling us to welcome, encourage, and bless our fellow pilgrims along the way this month? "Buen Camino!" might not hold the same meaning here, but what if we embraced the meaning behind it, an extension of grace and hospitality toward all those who journey this pilgrimage of Easter life with us?
"Buen Camino!" May God bless your journey this Easter season.
"Buen Camino!" May you bless the journeys of those around you this Easter season.
"Buen Camino!" May you walk with grace, now and always.