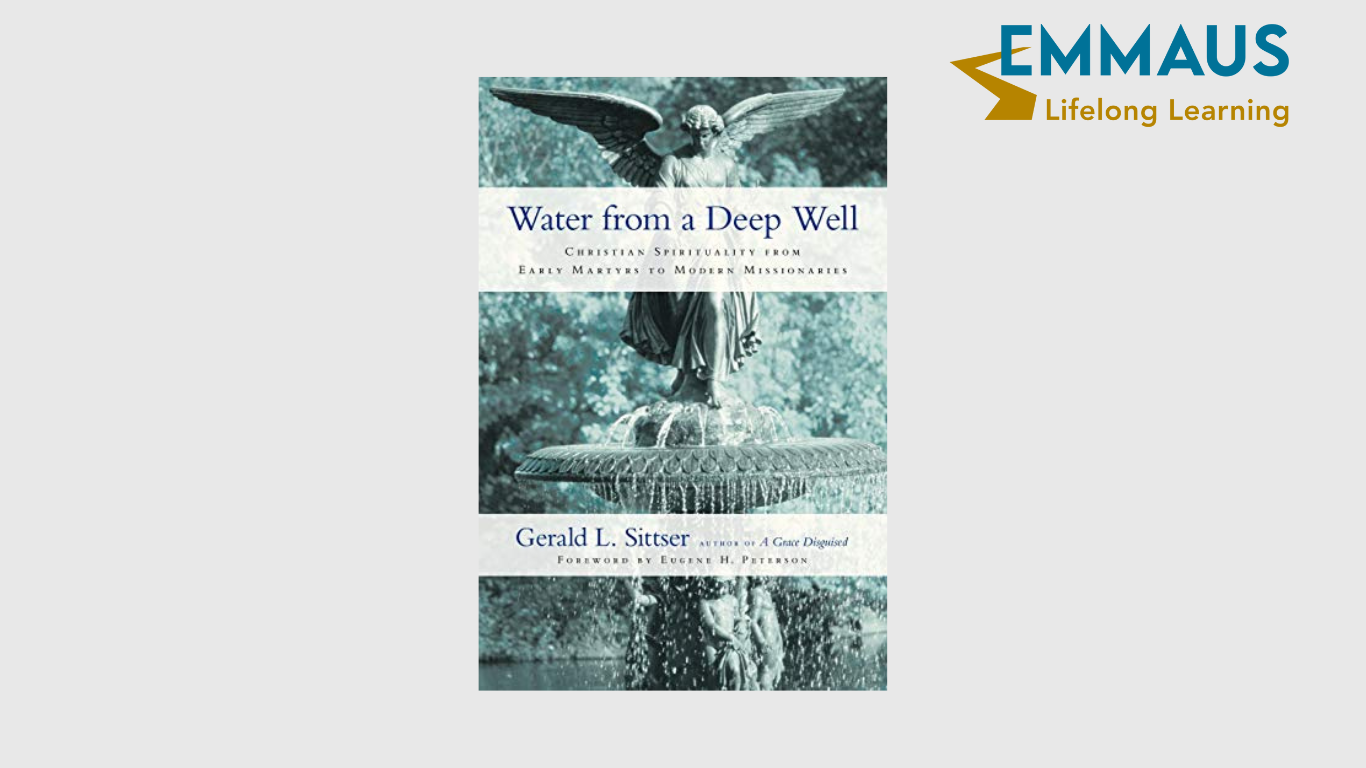 Program description
In our fast-paced modern lives, many of us yearn for signs of God's presence, and yet we struggle to see through the busy clutter.  Join Pastor Kristen for a book study on the history of Christian spirituality.  We will travel back in time and learn how the Holy Spirit enlivened and renewed the church of the past while also discerning where we might see the Holy Spirit at work in the church today.  Book "Water from a Deep Well: Christian Spirituality from Early Martyrs to Modern Missionaries" by Gerald L. Sitter
---
Dates:
7:00 – 8:30 pm CDT/ 6:00-7:30 pm MDT
Thursday June 8 – Read the introduction and chapter 1 & 2 for this session – Witness and Belonging
Thursday June 15 – Read chapters 3 & 4 for this session – Struggle and Rhythm
Thursday June 22 – Read chapters 5 & 6 for this session – Holy Heroes and Windows
Thursday June 29 – Read chapters 7 & 8 for this session – Union and Ordinariness
Thursday July 6 – Read chapters 9 10 for this session – Word and Conversion
Thursday July 13 – Read chapters 11 & Conclusion for this session – Risk and Where Do We Go From Here?
Instructor:
Pr. Kristen Van Stee serves on Nebraska Synod Staff as one of the Assistants to the Bishop.  She is a self-described church history nerd and loves to connect the stories of the saints of the past with the stories of the faithful alive today. Pastor Kristen is an experienced Zoom workshop leader who will help you engage with each other as you dive into this great book.
Format:  Book study conversation will meet for six weeks this summer over Zoom.  Each 90-minute session will cover 2 chapters in the book. Zoom link will be sent June 6 by Pastor Kristen Van Stee.
Target Audience: The book is written in an accessible style and is appropriate for laity learning about church
history for the first time as well as more experienced church leaders.
Cost: $20/person
---
Registration deadline June 5. No refunds after June 5.
Book:  Participants will need to purchase the book "Water from a Deep Well: Christian Spirituality from Early
Martyrs to Modern Missionaries" by Gerald L. Sitter. Amazon offers a Kindle edition.
The book is available from Amazon and other fine bookstores. We encourage you to buy local. Find On Amazon.