News
Why Military Chaplains?
June 21, 2022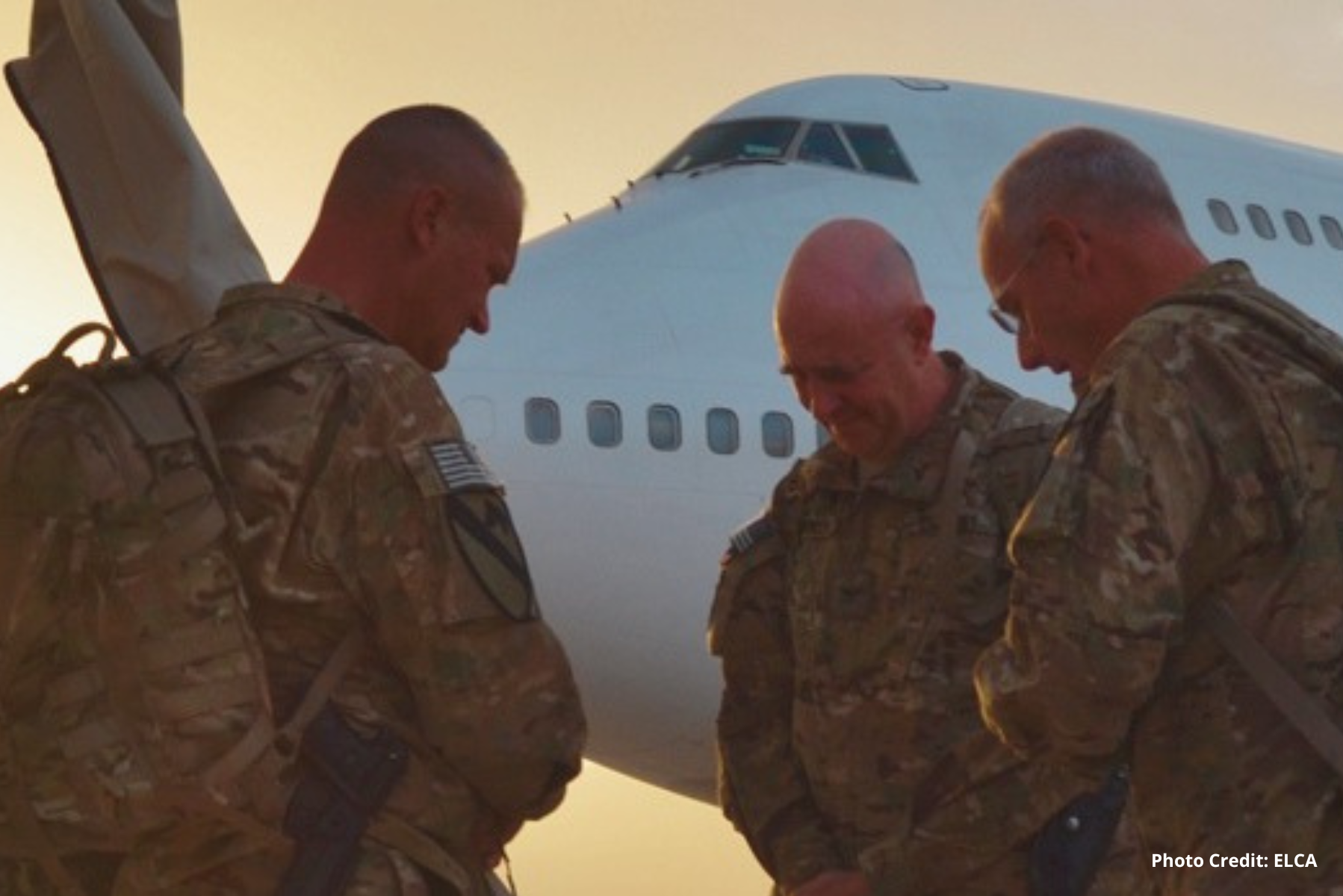 By Pastor David Nordstrand
I retired in 2018 as an Air Force Reserve Chaplain. I'd served for 33 years. It was an honor and a privilege to serve God and country. I have to say I was born into it. My father was an Active-Duty Air Force Chaplain for 30 years. My whole life up to 2018 was related to a military installation. Many people in our society know about the military, but few have served. In 2021 it was reported that there were about 10 million veterans, roughly 10 percent of the population, who had served in the US Armed Forces. In 2022 only 1 percent of the population serves in our active-duty military. I would frequently get the question, "Why serve as a Chaplain in the Armed Forces?"
When our nation was being formed, Congress called for "the free exercise of religion." The Continental Army General George Washington called for a Chaplain Corps to accompany the troops in their campaigns. Their role then, as today, was to offer hope, healing, and religious services to those in combat.
I have always thought of a Military Chaplain as a missionary. A Chaplain is endorsed by their faith community. A Chaplain is trained as an officer in their respective branch. In the military's eyes, you are an expert in your field and then an officer. Chaplains wear the uniform to accompany the military members wherever they go, in peace and war time. As a missionary, the Chaplain learns the language and culture to be effective in their ministry.
Like serving in the parish, Chaplains perform many different roles. Let me describe two unique roles Chaplains perform in the Armed Forces.
Servant Leader:
In the Air Force, our motto was "to serve as a visible reminder of the Holy." Chaplains have rank but no command. This means we wear the uniform, but (per Geneva Convention) are non-combatants. A Chaplain will never carry a weapon, which means when in combat situation they must be escorted by someone armed.
The Chaplain carries the moral consciousness for the branch they serve. Often commanders would ask, "Are we being ethical and moral in our behavior?" It is the duty of the Chaplain to report when violations have occurred. Anytime you hear of abuse or misconduct in the military, ask where was the Chaplain? Every time, you'll find they were denied access to that situation. Thus, being a moral compass is an important role to play.
For instance, I was often asked, when I served at Global Strike Command and at the Strategic Command, to sit in warfare planning, especially involving nuclear weapons. The questions to the Chaplain were always about the moral and human implications of this warfare. Commanders wanted to be reminded of the effects of war and a Chaplain carries that message.
Spiritual Care:
The Chaplain carries one unique aspect, confidentiality. The Chaplain is the only profession in the military that bears this honor. Even your military lawyer, if ordered, has to reveal what has been said in their private conversations. Meeting with a Chaplain allows the military member an outlet to speak freely. It also opens the door to confession and forgiveness.
Many military members have engaged in combat these past twenty years. They have performed their duty, but they have engaged in actions we deem unacceptable in society. We call this moral injury, taking the life of another and trying to justify their actions. While serving in Kuwait I would have lines of troops returning from the fight needing to find comfort and assurance as they prepared to return home. They trusted the Chaplain because they were in the combat situation together. It opened the door to hear about God's grace and forgiveness.
I'd be happy to talk with you about Military service. We need more pastors to serve.
David Nordstrand
Chaplain Colonel US Air Force Reserve Retired
Pastor, St. Thomas Lutheran Church, Omaha, NE