News
November Staff Pick
October 31, 2022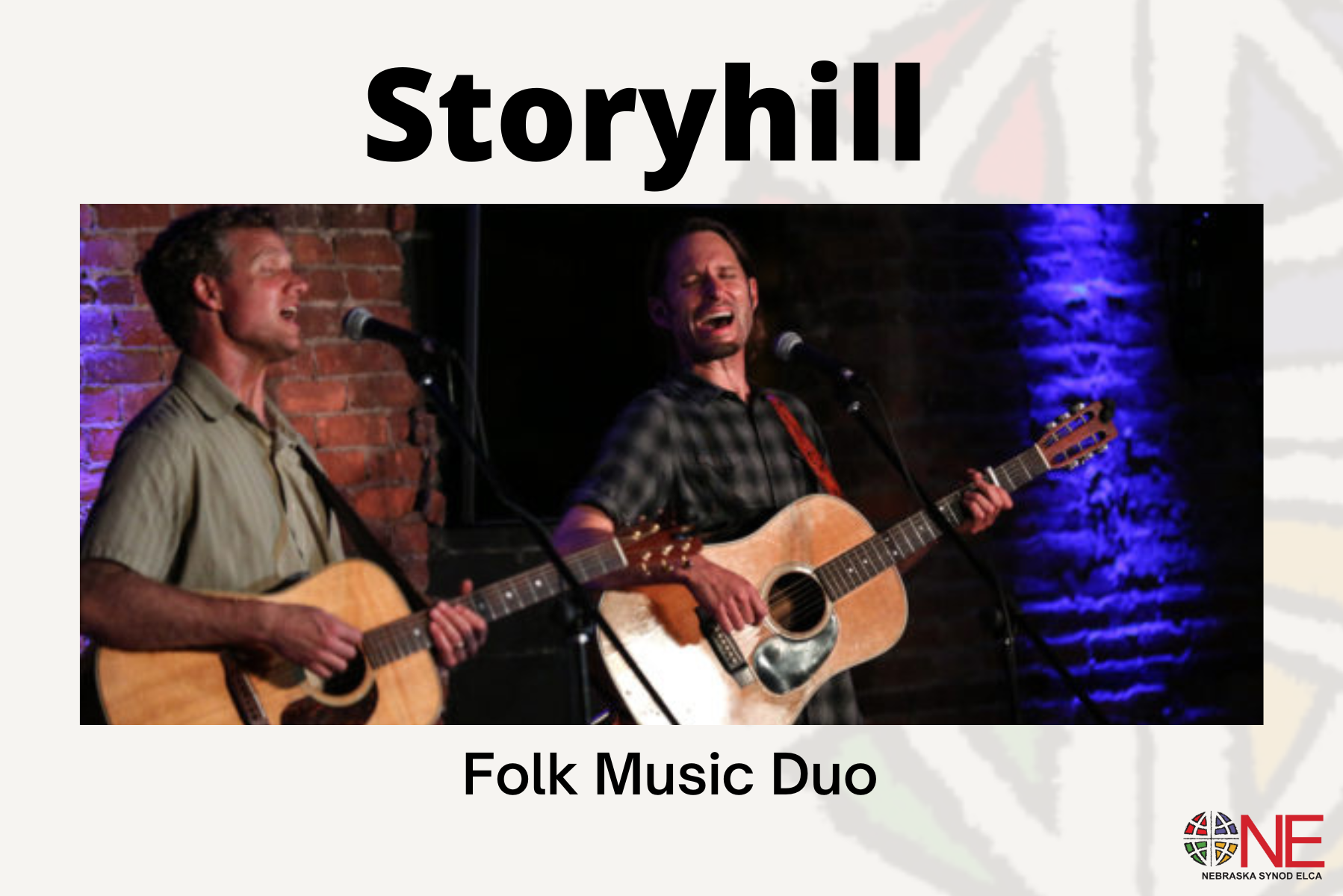 For our Staff Picks this month, Synod staff noted that both Rev. Dr.  Sarah Cordray and Bishop Scott Johnson have often mentioned their love for the Montana folk duo Storyhill, and asked them to say more about why they love this group and suggest some songs for others to enjoy.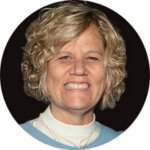 Rev. Dr. Sarah Cordray – I spent six summers from 1991-1996 in the Absaroka Beartooth Mountains along the Boulder River, serving at a Lutheran Bible Camp called Christikon. John Hermanson returned to summer staff during my second summer, but he was a long time camper and staff member prior to that year. Throughout that summer, Johnny was our maintenance man, and every day or so we would hear his guitar playing and singing coming from the maintenance shed. On the last night of our staff summer, staff always had a sharing, and Johnny sang for us his new song, "Boulder River."  I would come to know Johnny together with Chris as "Chris and Johnny," later "Storyhill," through the years that followed. It's been a joy to join John and his family at Christikon for reunions and retreats over the years since then.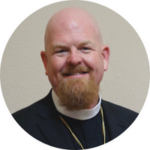 Bishop Scott Johnson – My wife Kristin and I started dating in early 2003, and one of our early dates was attending a Storyhill concert with some mutual friends from Luther Seminary. I didn't know anything about Chris and Johnny before the show, but the moment they hit the stage and sang their first song, I was hooked. I've said ever since that I fell in love twice that spring: first Kristin, then Storyhill. 🙂  Over the years we've probably seen Chris and John in concert 9 or 10 times at least – we hosted a Storyhill concert at the campus ministry center when I was campus pastor at Iowa State, and I asked John to be our worship leader when I was part of the planning team for the Northeastern Iowa Synod Fall Theological Conference in 2018. 
"Absaroka Air" – Shared by Bishop Scott Johnson
Chris and Johnny grew up in Bozeman, Montana, a city surrounded by a number of ranges, including the Absaroka Range southeast of the city. I've always loved the second verse of this song in particular: "I've had a hard time believing / in all the things that give me life / so I've been trying to find some meaning / some words of wisdom to move my wrongs into rights / And if faith can move a mountain / tell me what's gonna move my faith? / I believe in that clear Absaroka air / because it takes my breath away…"
"Boulder River" – Shared by Rev. Dr. Sarah Cordray
From that final camp season night in 1992 when Johnny sang "Boulder River," the lyrics have sung so much of what God abundantly did for me while serving at Christikon, and what God continues to do for me and others in this lifetime as God gives  such an abundance. "A place where I am most wanted … the light in my eyes … strong as the mountains … high as the clouds in the sky … deep in the valley … and, telling stories that I've learned to love." There on the Boulder River is where I heard my call into ministry, where my family has all camped and backpacked, and where I became a Lutheran who loves Lutheran theology from the stories told in that Boulder River Valley.
"If I Could" – Shared by Bishop Scott Johnson
Scott – As I noted above, Kristin and I attended a Storyhill concert very early in our relationship, and "If I Could" has been 'our song' for years. I actually sang it to her just before I proposed (and I've since learned that this is quite a common story among Storyhill fans). 
"Steady On" – Shared by Rev. Dr. Sarah Cordray
Because of this song, I ALWAYS sing it in my heart when I look up in the air to witness the V-formation of geese flying. "Steady On" was the hit of the summer of 1995 while I was still up on the Boulder River with the Christikon Staff. Both this staff and this song intertwined together in those years teaching me the abundance God gives through intentional community. From that abundant community every summer, I felt like that person made new! "What's this new air you breathe from within? It's telling you there's a new place to begin again." This God-given, abundant community gave me new life every year so that I could "steady on" not by myself, but like "the honkers who pass through the air … They're in chevron formation and they'll follow their leader." Intentional community was and will always be God's abundant good gift for me and all!
Some more Storyhill items of note: 
In 2020 Chris and John released a winter album, "Bethlehem," which features their take on several Advent and Christmas songs. It's a great album for quiet days reading by a fireplace. 
In recent years, John has played nightly streaming concerts during Advent featuring music from his solo album "Isaiah." We haven't been able to confirm if that will happen again in 2022, but if we get word we'll share it via social media.