News
Lutheran World Relief Ingathering
September 7, 2021
When Luther first nailed his 95 Theses to the door of All Saints' Church in Wittenberg, Germany, in 1517, he never imagined he would spark a worldwide movement that carries on to this day. The stakes of his Theses were focused and geographically contained. But Luther's work quickly expanded, both in content and in location. He developed new doctrines and new liturgies. His ideas spread to places like Switzerland, Sweden, England, France and the Netherlands. This German monk, once troubled by the sale of indulgences, became the leader of an international movement and is now recognized as one of the most important figures in history.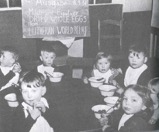 Lutheran World Relief has an equally humble origin story. LWR was founded in 1945, in the wake of World War II, with the intention of sending food, quilts, blankets and clothes to European families struggling to face the devastation of the war. The founders didn't even plan for LWR to continue its work for more than a few years. But, just like Luther, Lutheran World Relief went global. They now operate in over 20 countries around the world, and the kinds of work they do has expanded and changed. In addition to providing emergency relief in the wake of natural disasters, LWR also works to lift farming families out of poverty and to become resilient in challenging climates. Like Luther's movement, Lutheran World Relief quickly grew and continues to have an international impact.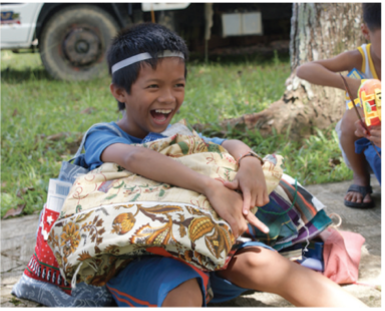 Today, all, over the Nebraska Synod, Lutherans from across the state reach out to those in need overseas through Lutheran World Relief's Quilt & Kit Ministry. Congregations, students and groups of all typeswho gather quilts and kits for LWR make a lasting difference in the lives of our neighbors around the world. In 2020, your gifts of love reached out to people all over the world. You provided opportunities for education for children from Honduras to Zimbabwe to Syria; gave hope to refugees in Mauritania, Bosnia, and Iraq; and comfort to displaced families in Haiti and Dominica.
---
This year your donations may be dropped off Monday, November 1 – Friday, November 5, 2021 from 8 am-4 pm at the following locations:
Omaha – Magnum (Formerly Brown Transfer Terminal) – 4511 S 79th Street – 402-331-5412
Kearney – Magnum (Formerly Brown Transfer Terminal) – 911 E 11th Street – 308-237-2244
North Platte – Magnum (Formerly Brown Transfer Terminal) – 1001 Prospect Drive – 308-759-2598
Scottsbluff – Magnum (Formerly Brown Transfer Terminal) – 609 5th Avenue – 308-632-8888
Norfolk – St. John's Lutheran Church – 13th & Benjamin Avenue – 402-371-1985. (Available Monday, November 1-Wednesday, November 3 from 8:00 am – 12:30 pm or call the church office for setting up a time for other loading arrangements.)