News
Lutheran Service Corps
September 1, 2021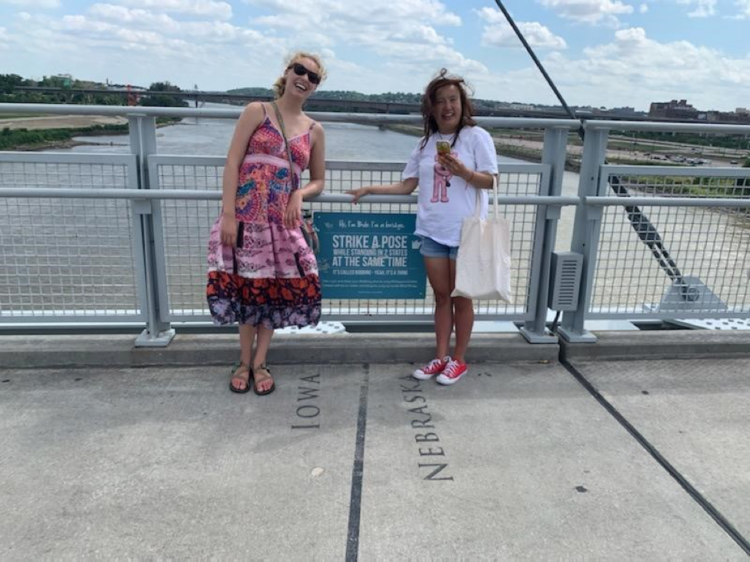 Lutheran Service Corps (LSC) in Omaha partners with Lutheran Volunteer Corps (LVC) for national support to build a community of faith uniting people to work for peace with justice in greater Omaha. LSC provides a setting open to volunteers of all faiths or no faith committed to living in intentional community, practicing simple and sustainable living, and exploring spirituality. By bringing together volunteers and community organizations in the Omaha metropolitan area, LSC engages the community, forming and strengthening alliances among people of many cultures and communities, striving to intentionally dismantle racism within LSC/LVC, the church, and society.
Volunteers, who live together at Hillstrom House, located in Omaha on North 30th Street across from Miller Park, spend one year serving full-time at local nonprofit organizations. By doing so, they provide skilled labor to community organizations at a cost much lower than a paid full-time employee, increasing the organizations' capacities to expand services to clients, to offer new programs, and to enrich the lives of the populations they serve. In addition, the volunteer experience is transformative for those who participate as volunteers. It provides them with both valuable work experience and an opportunity to reflect on community issues and their particular contribution to enhancing the community.
The 2020-2021 service year ends in July. Two of our volunteers departed for their next adventures, taking with them a year of challenges, joys, experiences and learning opportunities. Elizabeth Kulus, who was placed at Hospice House – the Josie Harper Residence, had this to say about her experience this year: "What I learned most about myself from service is that genuine hospitality is really important to me. During a wild COVID year, any time that I could make people feel welcome and comfortable felt amazing. I really enjoyed that aspect of this year. In the future, I want to lead by asking thoughtful questions. I am naturally very curious and I want to use this skill to understand issues more deeply in order to find creative solutions."
In August, at least two new volunteers will start their service year in Omaha. The sites that have been placed as of this writing are Project Hope and the Institute for Public Leadership IPL/Omaha Together One Community (OTOC). Please pray for all new volunteers in Omaha and with LVC nationwide that they be comforted during this transition time through the natural anxiety that occurs during this process and that they have a successful year in their new communities.