News
Community Together at The Lutheran Center
September 19, 2022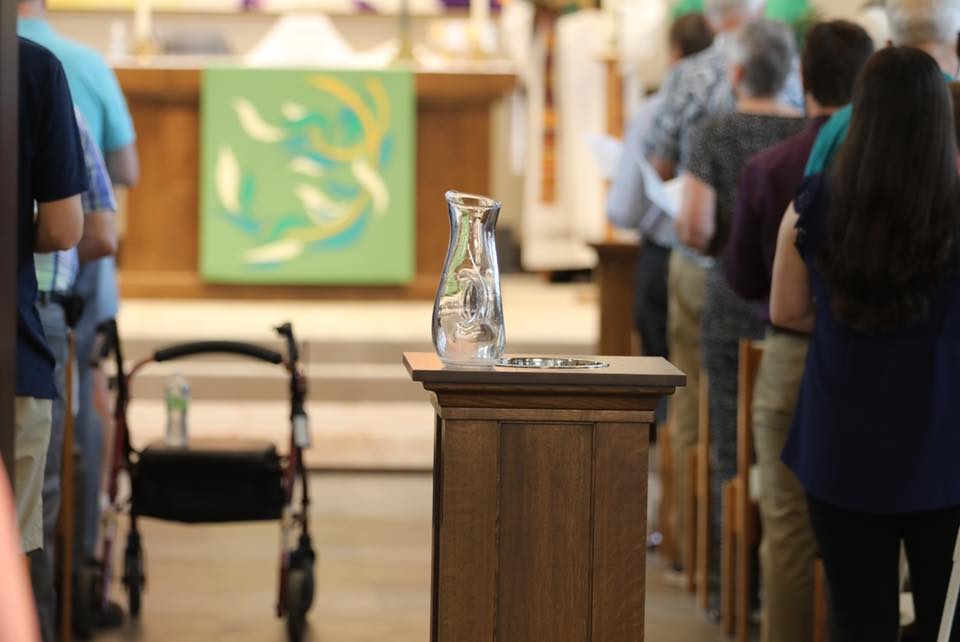 By Deacon Coco Lyons
I've been saying it for a while now, youth and young adults aren't the future of the church, they are the church, here and now. As I've transitioned into my new call as a campus minister here at The Lutheran Center in Lincoln, I've been struck by God at work among these young adults. Through conversations and worship, young adults crave meaning and authentic community, something I'm excited to be a part of here at The Lutheran Center and particularly with my call as the community director of the Upper Room intentional living community.
Each week, students of the Upper Room have set aside time as a community to meet and discuss spiritual practices, social justice and advocacy, and ways in which we can provide radical hospitality as God's hands in the broader Lutheran Center and UNL communities. Through breaking bread together at our weekly meal the students spend time in fellowship and rest while serving one another nutritious food, nurturing our bodies and relationships. The Upper Room is focused on receiving and extending unconditional love, grace and forgiveness so that we are then compelled to go beyond the walls of The Lutheran Center to the many places and spaces in which we are called to love and serve others.
The Lutheran Center as a whole is imaging all that God has called us to be. This year is a year of transition and the students have truly embraced their calls from God to be leaders within and outside of this community. As leaders they are imagining what interfaith dialogues look like, how spontaneous experiences engage new students, as well as engaging their faith through wonder with deep questions, and of course, a little fun along the way.
This is a year of grounding the community in scripture as we take our deep roots of love, faith, and relationships to spaces beyond our walls to share the unimaginable love of God with our neighbors. Thanks be to God.