Event
Generations Growing Together
7:00 pm
Tuesday, October 26 to Tuesday, October 26
Online
7:00 pm
Tuesday, November 02 to Tuesday, November 02
Online
7:00 pm
Tuesday, November 09 to Tuesday, November 09
Online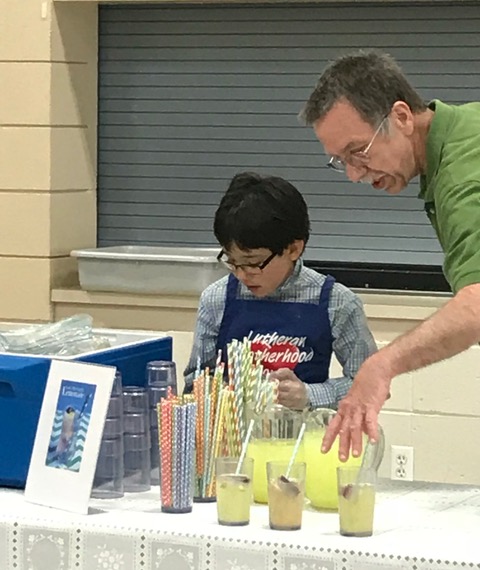 Where have all the young people gone? And how can we get them back? These are common questions in congregations across the country these days. Let's be clear; there isn't a magic wand to wave, a pied piper to hire or even one definitive answer to the question of how to best engage or re-engage young people in the life of a congregation. There is, however, a conversation we can have about what congregations are doing who are engaging young people in their ministries. Join Lisa Kramme and other participants for three sessions online, inviting others from your congregation who would like to team up to learn and practice meaningful ways to connect with youth and young adults in your area. During the first session we'll share the gifts that each generation has to offer, reflect on what it means to see and hear young people, practice empathetic listening and prepare for the homework assignment of listening to young people with empathy before we meet again. The second session will begin with sharing what the homework conversations were like before moving on to discuss where young people are in your community and congregation, ways to discover what their needs may be and listening for what God may be calling each participant to do next. During the third session participant questions will be addressed and resources will be shared. Course members will also share updates on next steps they are planning to take. Throughout the course spiritual practices like Lectio Divina and the Examen will be introduced as ways to ground this work in God's presence. Teams of two or more people from the same ministry setting are encouraged to register together.
This course is appropriate for rostered ministers, PMAs and laypeople who are interested in engaging young people in their congregation and community. It's been designed for adults of all ages, and high school youth are welcome to attend as well. Lisa will share suggested books and websites, but none of these will be required for the course.
Instructor:
Lisa Kramme is in her thirteenth year serving as the Director for Faith Formation with the Nebraska Synod. She's also a certified Spiritual Director and previously worked for Midland University, Head Start and as a teacher of students who were deaf or hard of hearing. She values what each generation brings to the world and is passionate about helping people connect through stories. Lisa lives in Fremont with her husband Keith and dog Owen. She's a mom to Mattie and Jesse, mother-in-law to Taylor and grandma to Isaiah. She enjoys conversations with anyone, watching birds, the night sky, and ice cream.
Format:
Online using Zoom platform – Three sessions at 90 minutes each – Link sent with registration confirmation
Tuesday evenings – October 26, November 2 and November 9, 2021
7-8:30pm Central/6-7:30pm Mountain
Course size – minimum 8
Costs:
Registration deadline – October 19, 2021
$10/person – Non-refundable Registration Fee
$15/person – Course Fee – Cancelation deadline – October 19,2021
Contact: Deacon Sunni Richardson, Director for Leadership Development
Return to Calendar