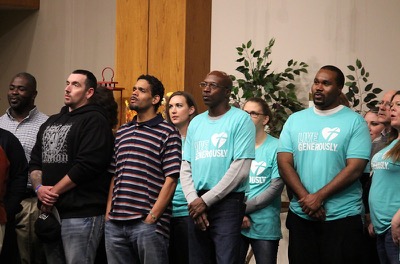 Gather for the Freed for LIFE fundraiser for an evening of food and fellowship. Freed for LIFE supports two different prison ministries: the Nebraska Synod's Followers of Christ of Prison Ministry, and Our Saviour's Lutheran Church's FEAST Prison Ministry.
Contact: Pastor Rob Corum, prisonministry@nebraskasynod.org
**COVID-19 Protocols: Participants are requires to be fully vaccinated OR have had a negative COVID test within 24 hours of the start of the event.
***Freed for LIFE includes a meal, exhibitors, and a program that can be attended separately or online. Please note that if the meal becomes impossible due to health directives, an in-person event with masks is still planned. If that becomes impossible, Freed for LIFE will not be cancelled, but go entirely online. Please provide your contact information to ensure notification of options.
You can also support Prison Ministry by visiting – Give Now  (Don't forget to add 'Freed for LIFE' in the memo line!)