LET YOUR LIGHT SHINE
The 2022 Nebraska Synod Assembly
June 2–4, 2022 ⎮ Younes Conference Center, Kearney, NE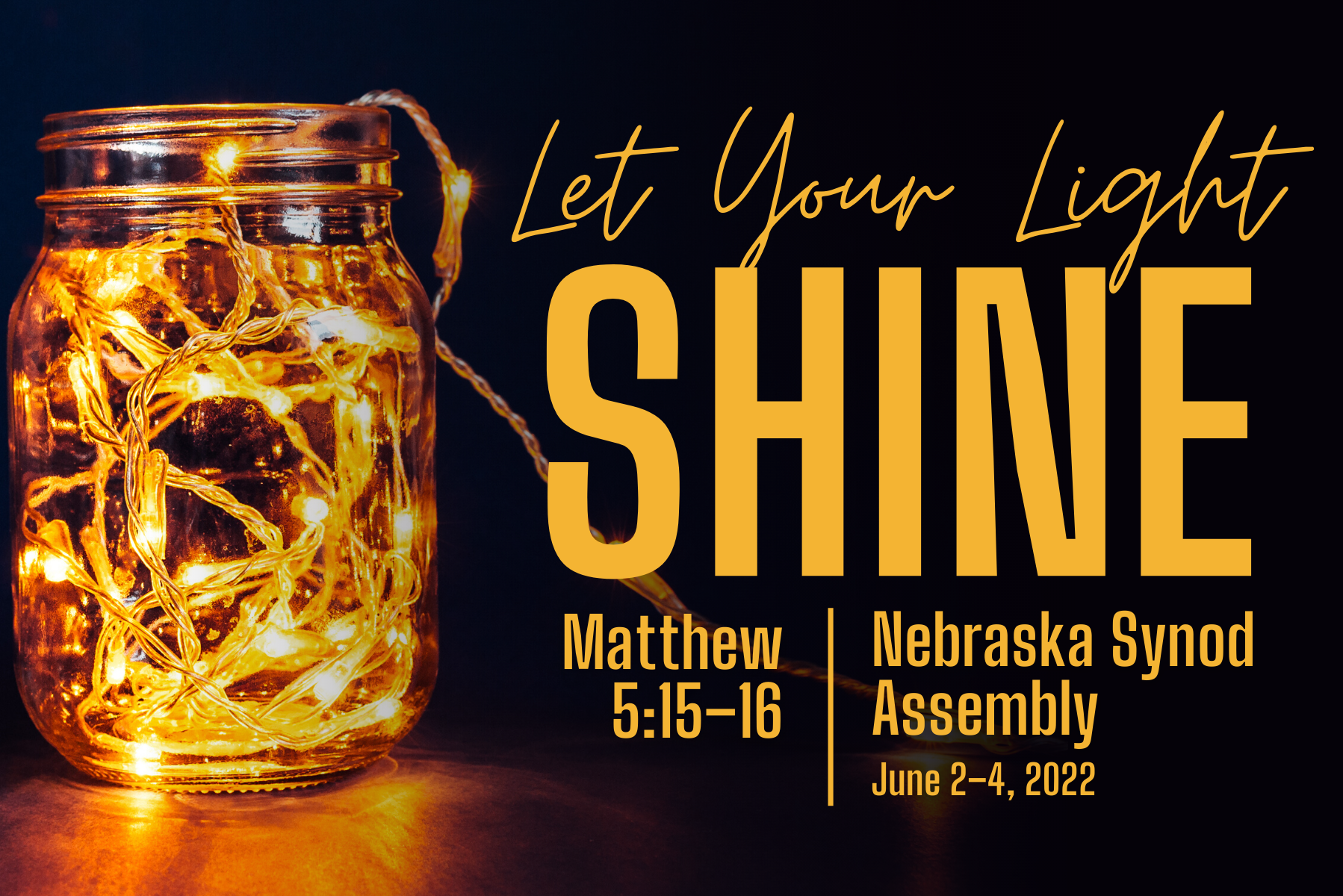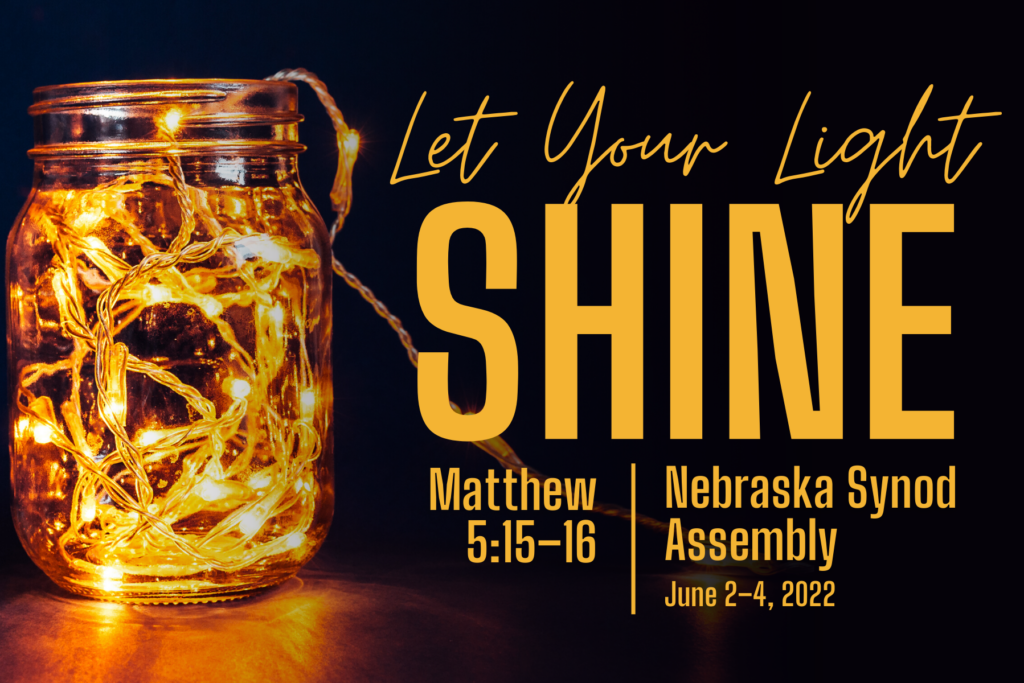 The 2022 Nebraska Synod Assembly will gather in person this year! Voting members from congregations across the state will gather to elect the next Nebraska Synod Bishop, engage in conversation, vote on resolutions, elect synod council and committee representatives, and vote on any other assembly business. All participants will have opportunities for continued learning, fellowship, and learn more about the ministries of the Nebraska Synod.
We gather this year under the theme of 'Let Your Light Shine'. Our theme verse comes from Matthew 5:15-16. It is under this theme that we will remember and celebrate all that is made possible as God's people and through God's work with our hands, minds, hearts, and whole selves.
Registration for the 2022 Nebraska Synod Assembly is now closed and is available for registrations until May 1, 2022.Refunds will not be available or processed after May 1, 2022.
"No one after lighting a lamp puts it under the bushel basket, but on the lampstand, and it gives light to all in the house. In the same way, let your light shine before others, so that they may see your good works and give glory to your Father in heaven."