Mission Field Nebraska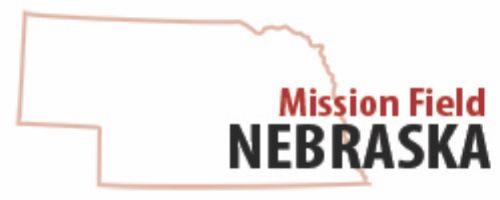 Mission Field Nebraska ministries build partnerships that address critical needs within the Nebraska Synod by caring for those in need; providing a spiritually welcoming place for newcomers to our communities, our state and our nation; and seeking to share the Gospel in places where the Church has traditionally been unfamiliar.
Nebraska Synod Funded Groups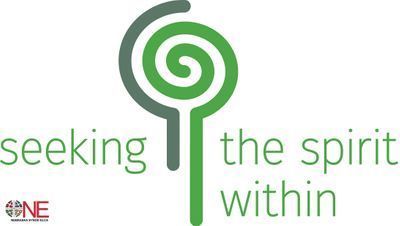 Seeking the Spirit Within
Ministry Leader: Connie Stover
Location: Statewide
Seeking the Spirit Within is the Nebraska Synod's response to an ever-increasing need for qualified individuals to help provide spiritual direction and lead spiritual retreats. Spiritual direction is an ancient form of strengthening and encouraging one another in our personal relationship with Jesus Christ. Spiritual direction seeks to attend to God's activity in the lives of both director and directee. While recognizing and honoring the spiritual beliefs and practices or other faiths, Seeking the Spirit Within is a Christian-based approach to spiritual direction.
For more information: seekingthespiritwithin.org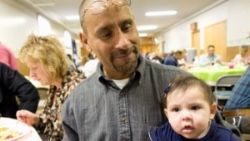 Followers of Christ Prison Ministry
Ministry Leader: Rev. Rob Corum
Location: Lincoln
Through our Followers of Christ Prison Ministry, we reach out to help prisoners in the Nebraska State Penitentiary System to know the transformational love of Jesus Christ. The Synod's prison ministry has touched countless lives and helped provide much needed spiritual support to those who have participated, particularly those who transition back from prison life to society at large.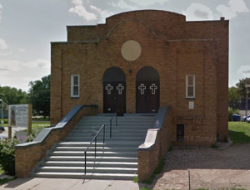 Igelsia Luterana San Andres
Ministry Leader: Pastor S. Omar Vila
Location: Omaha
Iglesia Luterana San Andres is a redeveloped congregation that serves the immigrant Latino population in south Omaha. San Andres seeks partnerships with other Nebraska Synod congregations.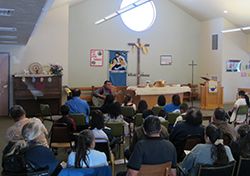 Lakota Lutheran Center and Chapel
Ministry Leader: Pastor Will Voss
Location: Scottsbluff
Lakota Lutheran Center and Chapel is a congregational-based social ministry, emphasizing regular worship,youth education, and pastoral care. The center serves as abridge between Native and non-native residents in the community, and aims to feed the hungry, care for the homeless, provide hospitality and Indian fellowship, and assist with emergency situations.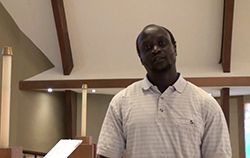 Sudanese Outreach Ministry
Locations: Omaha and Ralston
Nebraska is home to the largest Sudanese population in the nation and the Nebraska Synod is responding. Sudanese outreach ministry is underway at Nile Lutheran Chapel in Omaha and Messiah Lutheran Church in Ralston. They provide Sunday worship opportunities in their tribal languages (Nile- Nuer and Messiah- Dinka). They also provide Bible study, fellowship, and service opportunities.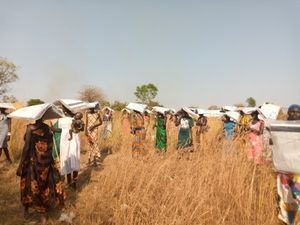 Serving Hands of Hope Foundation
Location: Omaha, NE
Ministry Leaders: David Mayen and Rev. John Badeng
Serving Hands of Hope Foundation strives to create education opportunities for the children of South Sudanese refugees in foreign lands and children without opportunities within South Sudan. This Foundation also helps people who need medical and food assistance in South Sudan and in other places where South Sudanese are residing. For more information visit their website.
Non-Funded Groups
Barnabas Community
Executive Director: Dwight Thiemann
Ministry Leader: Pastor Rhonda Bostrom 
Barnabas Community seeks to provide a space in the Belmont area of Lincoln where people can gather to support one another.  They offer a free store to all that walk through their doors with clothes, books, toys, and household goods. In addition, they provide two free meals a week, a Thursday night worship service, and a monthly vision clinic. 
website- www.barnabascommunity.org

Table Grace Cafe
Ministry Leaders: Matt and Simone Weber
Location: Downtown Omaha
The mission of Table Grace Cafe is to foster a healthy community by offering great food prepared and served in a graceful manner to anyone who walks through the door. The cafe features:
gourmet pizza, salad and soup,
no set price,
different varieties prepared daily,
fresh and organic ingredients when available,
no cash register,
funded by donation box,
patrons may donate or serve,
10-day work program/referral.

The cafe's goal is that everyone regardless of economic status deserves the chance to eat wonderful food while being treated with respect and dignity. Also, the cafe's Restaurant Internship Program allows individuals to complete a two-week training course in restaurant work and then receive job placement assistance from cafe staff and volunteers.
For more information: http://tablegraceministries.com
Lutheran Service Corps
The Lutheran Service Corps is an Omaha based 501c3 organization that is a community of faith uniting people to work for peace with justice. They pursue their mission by placing Volunteers in full-time service positions at social-justice organizations for one or two years. Volunteers are encouraged to live into the core spiritual practices of living simply and sustainably in intentional community while serving the cause of peace with justice. In its program, LSC places a particular emphasis on racism, oppression, and privilege and how these contribute to ongoing injustice in our society. It also explores the role that spirituality plays in inspiring and sustaining work in the quest for peace with justice.
Lutheran Service Corps and Lutheran Volunteer Corps work in cooperation to contribute over 12,000 hours of volunteer service in partnership with six of Omaha's best nonprofit agencies. 
Downloadable Resources
Staff Contacts:
If you are interested in supporting the Mission Field Nebraska ministries of the Nebraska Synod, please visit our online giving site.