ELCA World Hunger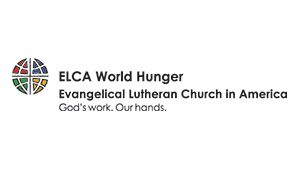 The Nebraska Synod is committed to working with the ELCA to alleviate hunger and poverty around the world and here at home. You can be part of this effort.
You can support the great work of ELCA World Hunger financially. When you contribute to ELCA World Hunger, your funds help create long-term, sustainable solutions to systemic hunger and poverty through education, advocacy and direct assistance through domestic hunger grants.
Resources:
World Hunger Domestic Hunger Grants
The application for 2019 ELCA World Hunger Domestic Hunger Grants is now open! Visit ELCA.org/domestichungergrants to learn more about the grants and how to apply. We also invite you to attend one of two webinars that will review our granting priorities and cover the basics of applying. Simply click on the link below for the date of your choice to call in.
Thank you for all you do to creatively and courageously work toward a just world where all are fed – neighborhood to neighborhood, community to community. If you have any questions or feedback, please contact us at Hunger@ELCA.org. 
With Gratitude for the ministry and mission we share,
The ELCA World Hunger Team
Staff Contact: