Hunger & Poverty Network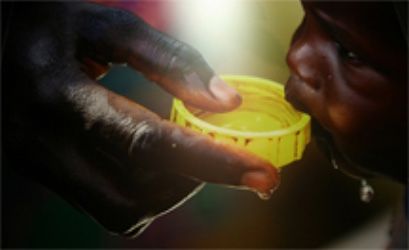 In Nebraska, we understand as well as anyone in the U.S. – perhaps the world – the important relationship between the precious earth and resources God has blessed us with and our ability to feed and nourish ourselves. We understand what it means to be part of a community that looks out for one another.
Hunger is present in developing countries and here at home. It happens in both urban and rural settings. In short, hunger affects people everywhere, across the world, across the country and across the street.
Consider the following:
One out of every seven people on the planet suffers from hunger and poverty.
One out of every six people lack safe drinking water.
Every 5.4 seconds, a child dies from a preventable disease related to malnutrition.
In the U.S., about 11 percent of the population deals with hunger on a daily basis.
The number of households requesting emergency food assistance is on the rise, with almost half coming from families with children.
Downloadable Resources
Staff Contact:
Hunger & Poverty Network Steering Committee:
Chairperson: Jenny Sharrick, Omaha. 
Members: Rev. Rhonda Bostrom, Lincoln; Susan VanHessche, Bellevue, Rev. Andrew Kitzing, Lincoln.
If you are interested in supporting the Hunger & Poverty programs of the Nebraska Synod, please visit our online giving site.