Buck the Trend: A Curriculum for Responding to Hunger and Poverty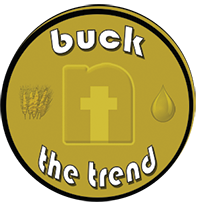 The Nebraska Synod World Hunger Network is pleased to offer Buck the Trend: A Curriculum for Responding to Hunger and Poverty.
What's the trend?
The current trend is to focus most of our attention on relief efforts... canned food drives, feeding the homeless, and packing meals. All of these things are important and necessary, but they are also only one piece of the puzzle. 
Relief responds to the immediate needs of a community but cannot be the only thing done when hoping for sustainable change. Long-term change, which breaks intergenerational cycles of hunger and poverty, can only happen when we work towards sustainable development and community organizing. But this work is harder and takes a prolonged commitment. 
How do we "buck the trend"?
It is easy to talk about social justice and the root causes of hunger and poverty. It is much harder to do something about it once they are pointed out, but 1 John 3:18 urges us, "Children, let us love, not in word or speech, but in truth and action." (NRSV) 
We are called to move beyond words to service. As Christians, we enter into the complex issues that plague God's creation with more than an occasional prayer—we enter as agents of God's love and truth. This takes an investment of your time, resources and even of yourself. If that seems overwhelming, never fear! We are here to guide you.
Below is a downloadable study and activity guide that is designed for use with adult, young adult and youth groups to help frame the issues of hunger and poverty into our Christian context.
Resources:
Ministry Contact: