Tanzania Vision Trips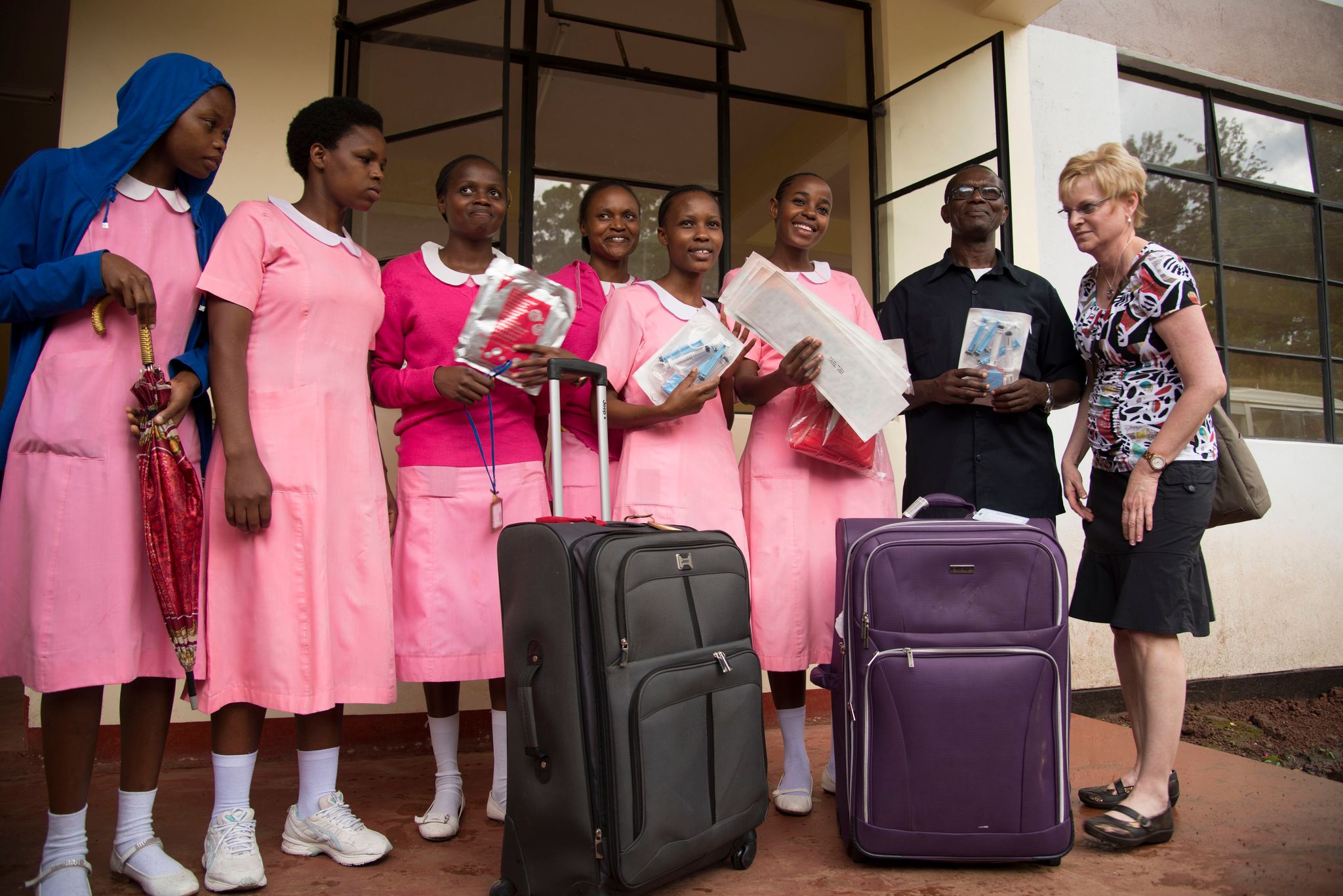 The primary goal of a Vision Trip to Tanzania is to learn about the culture of Tanzania and the ministries of the Northern Diocese. Vision Trips are structured around the ELCA Accompaniment Model. Accompaniment - which literally means, walking together side by side - is a mutual relationship between companion churches that walk together in service in God's mission. We interact with one another as colleagues, fellow workers in the vineyard of Christ. Each partner, with their own strengths and characteristics, learn from one another with mutual respect.
A "Vision Trip" is different from a "Mission Trip." We will not step off the plane and set about building a church or a school. We go to learn from our brothers and sisters in Christ, to pray and worship with them, and to bring encouragement, support and love. We will learn to walk in the shoes of our Tanzanian brothers and sisters and the hardships and joys that come with that walk.
Synod-sponsored Vision Trips are a tremendous opportunity to share the Christian faith with people whose lives are very different from our own, particularly in terms of material resources. In many respects, the hardships they face give a depth to their faith and spirituality to their lives that is inspiring. They welcome us to share what little they have with a spirit of hospitality that is simply astonishing. It is one thing to hear that 800 million people in our world are chronically malnourished. It is quite another to know someone personally, to share a meal with a family who may not eat tomorrow, to become friends, to stand in their village and hear about the child who was taken by malaria and in the next sentence about their vision of creating a trade school at their church.
Groups who travel to Tanzania will gain an understanding of what life is like for our friends in Tanzania. We will worship in modest churches and visit villages, hospitals, schools, and homes. We will learn about the economy as well as the educational and healthcare systems. We will experience the breathtaking beauty of the land and the wildlife it supports, especially on our three days of safari to Ngorongoro Crater and the Serengeti.
Overview
You are invited to visit our companion synod in Tanzania. Group size is limited to 18 participants, aged 16 and over. Preference is given to Nebraska Synod first time travelers, but all are welcome to apply. If the trip is over-subscribed your deposit will be returned.
As we continue to deepen our relationship with the Northern Diocese of the Evangelical Lutheran Church in Tanzania, next year's Vision Trip is open for registration:
Costs
The approximate cost for the 2021 trip is estimated at $4,500 per person. This cost covers economy airfare, ground transportation, group tips, safari, all lodging and meals. To register, please complete the online registration form" and link the online registration form text to https://sites.google.com/view/tanzaniavisiontrips/registration. The trip includes visits to ministry sites of the Northern Diocese as well as a safari to the Serengeti and Ngorongoro Crater. These trips flow from the relationship we share with our companion synod in Tanzania. The companion synod program enables the Nebraska Synod to experience the gifts and witness of the Northern Diocese of the Evangelical Lutheran Church in Tanzania.
For more information or to register for an upcoming vision trip, please contact one of our Tanzania ministry coordinators using the links below.
Resources:
Staff & Ministry Contacts:
Administrator for Finance & Development