Holy Land Accompaniment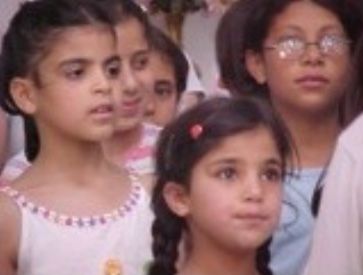 The Nebraska Synod continues our journey of accompaniment with our Christian brothers and sisters in the Evangelical Lutheran Church in Jordan and the Holy Land (The ELCJHL). This accompaniment is an extension of the four trips members of the Synod have made to the Holy Land over the past nine years.
The Nebraska Synod Holy Land Accompaniment (NSHLA) offers various opportunities to be in partnership with the ELCJHL, including accompaniment trips and educational programming.
 
Exploring the Holy Land, Meeting the People
Join members and friends of the Nebraska Synod in a remarkable journey to the Holy Land (Israel, Modern Palestine, Jordan).  This learning opportunity is offered through the Nebraska Synod, the NSHLA group (Nebraska Synod Holy Land Accompaniment) and the Global Mission Team of the synod.
 April 20 - May 2, 2020 This trip has been cancelled.
Rev. Megan Morrow, an assistant to the bishop of the Nebraska Synod, will be leading the 2020 traveling group as it visits holy sites and gets acquainted with the people in the Lutheran churches, the ministries of the Lutheran World Federation, and many others in Israel, Modern Palestine and Jordan who will share their stories.
                
                     TENTATIVE SCHEDULE
●   Depart on April 20, 2020, from Omaha, travel to Tel Aviv via Chicago and Madrid, Spain.  Arrive and transfer to our guest house in Beit Jala in the Bethlehem area.
●   Travel north to the Galilee region in Israel, visiting Caesarea by the sea, sites around the Sea of Galilee, and enjoying a boat ride, as well.
●    Cross into the country of Jordan to explore the ancient city of Petra; connect with the Lutheran church in Amman and visit the Lutheran baptismal site on the Jordan River.
●    Back in Modern Palestine, spend several days in the Jerusalem area, becoming familiar with the Old City and visiting Augusta Victoria Hospital on the Mount of Olives; visiting two Lutheran churches and a new school; and holy sites in the area.
●     Enjoy and learn from various speakers who will visit with us in the hotel or guest house on some evenings.
●     Depart from Tel Aviv for Omaha on May 2, 2020.
INFORMATION AND REGISTRATION BROCHURE
For more details, cost and to register, download the trip brochure at the link below.
CONTACT INFORMATION
If you are at all interested, please contact Pastor Megan Morrow: 402-580-7222 or megan@nebraskasynod.org.
Resources:
ALTERNATE NEIGHBORING SYNOD TRIP OPTION
Staff & Ministry Contacts:
Administrator for Finance & Development