Middle School Gathering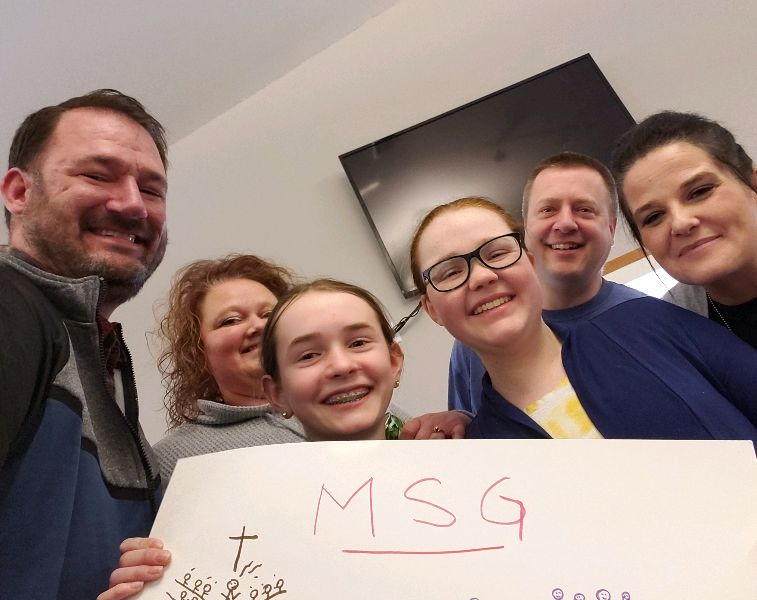 The Middle School Gathering is a highly interactive experience for youth in grades 6-8 and their adult leaders.  During typical years the MSG is held on the Saturday and Sunday in January immediately prior to the Martin Luther King, Jr. Holiday.
As an alternative to the face-to-face Nebraska Synod Middle School Gathering that would typically take place in January 2021, the MSG planning team is inviting all youth in grades 6-8 and their adult leaders to take part in Pen Pal Connections, a program to connect middle school youth with other middle school youth and adult leaders with other adult leaders throughout the Nebraska Synod.  This will be a four-month program that will begin in January 2021 and continue through April 2021.  Since the two main goals of any Middle School Gathering are to connect participants with God and with one another, the team is excited for people to connect in these ways by sharing one letter each month with their pen pal throughout the winter.
The primary adult leader from each congregation will be the person receiving all the incoming pen pal letters at the church's mailing address.  That person will be responsible for getting the pen pal letters to the youth and any other adult leader participating.  Similarly, when letters are ready to be mailed to pen pals, the primary adult leader will collect those letters, address them, and put them in the mail.  Postage, paper, envelopes and a writing guide will be provided. 
Registration Rates and Information:
·      Registration is $15 per person, which includes stamps, paper, envelopes, a pen, and a t-shirt for each person.
·      Please register your group when you know who will take part.
·      All registrations are due by December 14, 2020.
Steps to Register:
1.     Have EACH youth and adult participant complete a Registration Form.
2.     The primary adult leader should use the registration forms to complete group registration online.
3.     Registration fees must be paid online with a credit card when your congregation registers.
4.     Each ADULT participant must complete a Volunteer Screening Formand return it by December 14 to Lisa Kramme at 6757 Newport Ave., Ste. 200, Omaha, NE 68152 OR lisakramme@nebraskasynod.org.
5.     If you need to request a refund, please note that the request will only be honored if emailed to Lisa Kramme by December 14.
6.     Need to make changes after you've registered online?  For CANCELLATIONS, email Lisa Krammethe name of the person cancelling.  Requests for refunds will only be honored if emailed to Lisa Kramme by December 14.  For ADDITIONS made after your group has registered initially, simply enter the new person into the "Primary Adult Leader" section, noting in the "Fee" section if this person is a Youth or an Adult. You will need to enter an email for the additional person that is different than the email used for your group's initial registration.  If you are wanting to SUBSTITUTE one person for another, email Lisa Krammethe name of the person canceling and the name, gender and grade of the person who is their substitute, as well as acknowledgement that the substitute's covenant was signed and that their parent/guardian signed the form as well.
Forms & Links
Staff & Ministry Contacts:
Director of Faith Formation