Lutheran Youth of Nebraska (LYON)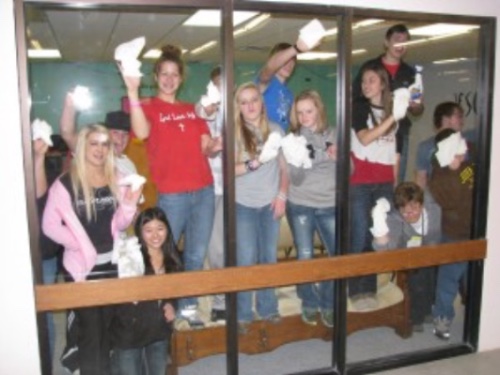 LYON stands for Lutheran Youth of Nebraska, and each year the LYON Assembly is held the weekend before Thanksgiving. All youth in grades 9-12 and their adult leaders are welcome.
Why do we get together as LYON each year? We recently asked the group of youth that plans the LYON Assembly, the LYON Leadership Team, that question, and this is what they said:
"To grow in faith and meet people with similar beliefs."
"To express our differences and come together as one."
"To worship, go out and serve, and meet new people."
"To connect with other churches."
"To experience a variety of ways to be with God and show God to others."
The 2019 LYON Assembly was held November 16-18, 2018 at Carol Joy Holling Camp near Ashland, and youth in grades 9-12 and their adult leaders were invited to participate.  This year the theme was Lead Like Jesus, and thanks to a generous grant from the Immanuel Vision Foundation, all participants received training in Peer Ministry Leadership from Lyle Griner.  In addition, all congregations went home with materials for continuing Peer Ministry Leadership conversations in their communities.
Mark your calendars now for the next LYON Assembly which will be November 22-24, 2019 in a location to be determined.  We hope to see youth from your congregation there!
Downloadable Forms
Staff & Ministry Contacts:
Director of Faith Formation