Theo Con 2017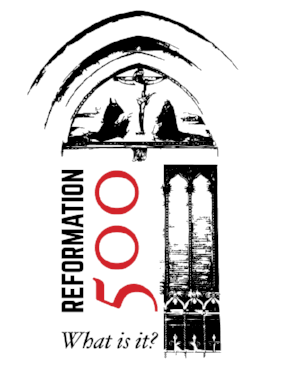 "Reformation 500 – What is it?"
Monday, October 30, 12 p.m. –Wednesday, November 1, 12 p.m.
The Lincoln Cornhusker Marriott Hotel-  333 S. 13th St., Lincoln, NE 68508
What is the significance of the 500th year of the Reformation? Theo-Con 2017 explores this question through an honest assessment of our theological tradition at 500 years. While looking critically at the issues and consequences of the Reformation, Theo-Con 2017 will ask how our theology continues to affect our relationships with our neighbors today. Anchored by keynote speakers addressing a Lutheran understanding of vocation and the Lutheran Catholic dialogue, and offering workshops exploring the best and worst of our heritage, Theo-Con 2017 promises to deeply explore the Reformation of 1517 while keeping an eye on the possibilities and challenges of 2017. Register Here.
Keynote Speakers
Theo-Con 2017 keynote speakers are funded in partnership with the Lutheran Center at the University of Nebraska-Lincoln through a Campus Ministry Theological Exploration of Christian Vocation (CMTEV) grant awarded by the Lilly Endowment Inc. Due to this partnership, the keynote addresses at Theo-Con 2017 are open to students from all area colleges and Universities.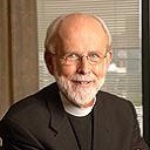 The Rev. Mark S. Hanson Presiding Bishop Emeritus of the ELCA, Executive Director of the Christensen Center for Vocation at Augsburg College, Minneapolis, MN. He is a former president of the Lutheran World Federation, and an articulate advocate for the strengthening of ecumenical and inter-religious relationships. He leads national and international initiatives to advance interfaith dialogue, inspire peacemaking, and support Augsburg's commitment to vocational discernment.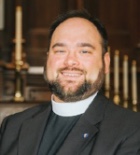 The Rev. H. Ashley Hall, Ph.D. (Fordham University) Associate Professor of Historical Theology and Chaplain, Lutheran Campus Ministry at Creighton; and Associate Pastor for Adult Faith Formation at Kountze Memorial Lutheran Church, Omaha. Ashley is a delegate for the ELCA in Round XII of the national Lutheran-Roman Catholic dialogue. 
Eileen Burke-Sullivan, M.M., M.A. S.T.L. and S.T.D. (Weston Jesuit School of Theology, now Boston College) Vice-Provost for Mission and Ministry at Creighton University; Barbara Reardon Heaney endowed Chair in Pastoral Liturgical Theology; Associate Professor of Theology, Director of both Master of Arts in Ministry program, and Master of Christian Spirituality at Creighton University, Omaha, NE.  She has been deeply involved in Jewish/Christian dialogue projects and Ecumenical dialogue in Dallas, Boston and Omaha. 
Guest Preacher for Closing Worship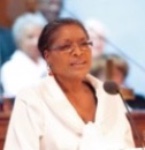 Rev. Mary Newbern-Williams (Princeton Theological Seminary) Executive Presbyter & Presbyter for Congregational Vitality at the Presbytery of Missouri River Valley, Greater Omaha Area, PCUSA.
Workshops & Schedule
A Sample of the Workshops on Tap
Dr. Amy Nelson Burnett Ph.D.
Luther and the Sacraments

Dr. Amy Nelson Burnett is the Paula and D.B. Varner University Professor of History at University of Nebraska-Lincoln. A specialist in early modern European history, her research focuses on the early modern Protestant clergy and the early Reformed tradition more generally. She is the author of Karlstadt and the Origins of the Eucharistic Controversy: A Study in the Circulation of Ideas (2011), as well as translator and editor of The Eucharistic Pamphlets of Andreas Bodenstein von Karlstadt (2011). 
Dr. Stephen Burnett Ph.D. 
Luther at His Worst
Dr. Stephen Burnett is a professor of Classics and Religious studies at the University of Nebraska-Lincoln. Dr. Burnett is a Jewish historian specializing in the study of Hebrew by biblical scholars, theologians, and Latin schoolteachers who sought new information and ideas to meet Christian cultural and religious needs during the sixteenth and seventeenth centuries. His most recent project is a study of Martin Luther's attitude toward Jews as reflected in his three anti-Jewish polemical works of 1543.
Dr. Neal Anthony, Ph.D.
Exploring unbelief as the starting point of faith through Luther's writings.

Rev. Dr. Neal Anthony is the Lead Pastor at United Lutheran Church in Lincoln, Nebraska. Rev. Anthony received his M.Div. from Luther Seminary ('99), and his Th.M. (2006) and Ph.D. (2008) in systematic theology from the Lutheran School of Theology at Chicago. He is the author of Cross Narratives: Martin Luther's Christology and the Location of Redemption (Pickwick, 2010), in addition to many book reviews/articles.
Schedule
Monday 10/30
Noon = Opening Entrance Rite
12:20 = Welcome Announcements
12:30 = Keynote – Bishop Emeritus of the ELCA, Rev. Mark Hanson
2:00 = Break
2:30 = Bishop's Time with Bishop Brian Maas of the Nebraska Synod
3:45 = Workshops
4:45 = Reception
5:30 = Banquet Buffet
6:30 = Travel to Southwood Lutheran via shuttles and personal vehicles
7:30 = Lincoln Area 500th Anniversary Reformation Worship, "All Things New", at Southwood Lutheran Church, 4301 Wilderness Hills Blvd., Lincoln. Preacher: Bishop Maas.
Tuesday 10/31
8:30 am = Morning Prayer
9:00 am = Keynote – Rev. Dr. Ashley Hall, Creighton University
10:30 am = Break
11:00 am = Table Talk 
Noon = Lunch
1:00 pm = Workshops
2:30 pm = Free time 
9:00 pm = Beer & Hymns at local brew pub
Wednesday 11/1
9:00 am = Keynote – Rev. Dr. Ashley Hall & Eileen Burke-Sullivan, Creighton University 
10:30 am = Break
11:00 am = Closing Communion Worship – Preacher: Rev. Mary Newbern-Williams, the Executive Presbyter (Presbyter for Congregational Vitality) of the Missouri River Valley Presbytery
Registration
Hotel Accommodations
Rooms are available at the Cornhusker Hotel for those attending Theo Con.
Room rate is $109 per night.  This rate includes:
-  Complimentary self-parking with 1 parking card per guest room
-  Complimentary continental breakfast each morning of the conference
-  Complimentary shuttle to and from the Lincoln Airport plus around downtown Lincoln and the Haymarket area.
Click the link below for more information.
http://www.marriott.com/hotels/travel/lnkfs-the-lincoln-marriott-cornhusker-hotel/
Event Contact