Recommended Reading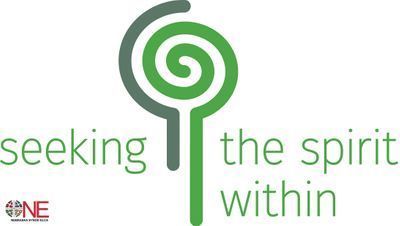 Jesus our Spiritual Director, Wendy Miller – Excellent tool for individual or groups.
The Practice of Prayer, Margaret Guenther – Deeper explanation of lectio divina.
Living in the ?uestion, M. Basil Pennington – Meditations on some of Jesus' questions.
Who do you say I am?, M. Basil Pennington – Also writes on contemplative prayer.
Group Spiritual Direction, Rose Mary Dougherty – Process used for spiritual companioning activity.
A Hidden Wholeness, Parker J. Palmer – Subtitle: The Journey Toward an Undivided Life, Welcoming the Soul and Weaving Community in a Wounded World.
The Holy Longing, Ronald Rolheiser.
Praying with Body and Soul, Jane E. Vennard.
Faith, the Yes of the Heart, Grace Adolphsen Brame.
A Season in the Desert: Making Time Holy, W. Paul Jones.
A Table in the Desert: Making Space Holy, W. Paul Jones.
The Better Part, Thomas Keating – Excellent resource for contemplative prayer.
A Listening Heart, Brother David Steindl-Rast.
My Soul in Silence Waits: Contemplations on the Psalms, Margaret Guenther.
A Tree Full of Angels, Macrina Wiederkehr – Seeing God in the ordinary.
Soul Making, Alan Jones.
Primary Speech, Barry and Ann Ulanov.
Let Your Life Speak, Parker Palmer.
Syncronicity, Joe Jaworski.
The Power of Flow, Charlene Belitz and Meg Lundstrom.
Reaching Out, Henri Nouwen.
Fresh Bread, Joyce Rupp.
A Cup of Coffee at the Soul Café, Leonard Sweet.
Wellsprings, Anthony de Mello.
The Song of the Bird, Anthony de Mello.
Wisdom Distilled from the Daily, Joan Chittister.
Meeting Jesus Again for the First Time, Marcus Borg.
Leading with Soul, Bowman & Deal – A fictional narrative of a man and his meetings with a wise spiritual director.
Glimpses of Grace, Madeliene L'Engle.
Circle of Quiet, Madeliene L'Engle.
Spiritual Literacy, Frederick and Mary Ann Brussat.
Sharing Wisdom, Robert J. Wicks.
Being Home, Gunilla Norris.
Inviting Silence, Gunilla Norris.
Becoming Bread, Gunilla Norris.
Little Pieces of Light, Joyce Rupp.
Loving Jesus, Mark Allan Powell.
Sabbath: Finding Rest, Renewal, and Delight in our Busy Lives, Wayne Muller.
Soul Feast, Margaret Thompson.
Roots and Wings, Margaret Silf.
Leadership and Self-Deception, Arbinger Institute.
Anatomy of Peace, Arbinger Institute.