Frequently Asked Questions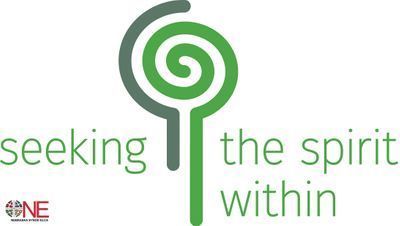 Q: What is spiritual direction?
A: Spiritual direction means that you meet monthly with someone who is a trained spiritual director. Mystic John of the Cross said spiritual directors are ushers, opening the door for others to step into the presence of God.
The spiritual director helps a person notice how God is moving in the life of the directees in the every day events of their lives and encourages them to respond to God in ways appropriate for the individual. Directees are encouraged to draw closer to God.
Other things directees might expect, based on their willingness to ask, are suggestions for spiritual practices and/or resources for personal reflection and growth. Generally speaking, directors are nondirective. They are trained to listen empathically for God's movement in the life of a directee and to God for the questions that want to be asked.
Q: Why would I want to go into spiritual direction?
A: Generally, people who have a deep yearning to know God more, to grow in their personal relationship with God and to become more faithful in spiritual practices of prayer will seek someone with whom to journey – a spiritual director.
Going to spiritual direction provides an individual with a safe, confidential space where he/she can explore, question, heal, grieve and grow. Some have called it a "safely dangerous" space, because God may call the individual to face something long hidden in order to shed it in a deeper trust relationship with God.
Q: How do I begin?
A: It is a good idea to meet two or three times with a director to establish trust, understand whether or not the relationship is comfortable and to share with one another the desires and hopes for the time you will spend together.
Q: What should initial meetings look and sound like?
A: Some questions to ask:
Are you a trained spiritual director? Where did you train?
Do you have a spiritual director?
Are you going to supervision regularly?
What can I expect from you?
Some things to share:
I expect to ____________, and I want to ________. This should be an honest expression of your desires.
Can this happen with you?
Q: Where do I find a director?
A: For a local list of spiritual directors in Nebraska, click here.
Spiritual Directors International (SDI) lists directors all over the world who are available for new directees. You can find that information at www.sdiworld.org as well as other recommendations for interviews and questions to ask.
Many trained directors are not members of SDI and are somewhat harder to find. You may contact the director of Seeking the Spirit Within for referrals in your area in the Nebraska Synod.
Q: Is there a cost to meeting with a spiritual director?
A: Directors have spent personal resources in order to become trained. Most, if not all directors, expect some level of payment for the time they spend with you.
In Nebraska, fees range from $20 to $60 per hour, based on your ability to pay. Each director will probably have an established range for fees.
Many, if not most, directors would not turn someone away because of inability to pay. Directors are active in this ministry because of a discerned sense of call from God that has generally been affirmed by the training institution.
Q: How often does one meet with a spiritual director?
A: Generally, directors meet with individuals once a month for one hour.