Vitality Initiative for Congregations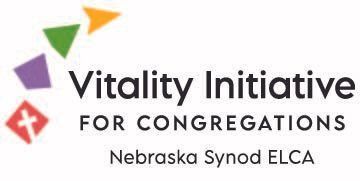 The Vitality Initiative for Congregations 
From its earliest days, the Nebraska Synod has seen its mission rooted in congregations that witness and serve in their communities and demonstrate generosity, innovation, resilience, collaboration and grit. To support and at the same time challenge, the Nebraska Synod is launching a new initiative. Bishop Brian Maas introduced the initiative at the fall 2020 Re.Formation event with the name "What Does This Mean?". After further conversation and curriculum development, the name was changed to the Vitality Initiative for Congregations. 
This is not a follow-the-directions or how-to program. Answers and direction come by asking questions, assessing the congregation's vitality, discerning vocation through spiritual, theological, biblical practices, contextual exploration and becoming equipped and strengthened for embracing change. It is geared toward helping congregations discern their vocation and thrive with an outward orientation. Congregations will be invited to dare to live into their vocation and reflect vitalityby cultivating missional imagination. 
The Initiative is an eighteen-month intense adventure of discovery, learning, listening and discernment with monthly online learning sessions followed by assignments to be completed before the next session. The leadership team from each congregation, the cohort, will gather in person periodically to share stories, assess learning and network. A trained and certified ELCA coach will meet with each leadership team at the end of each of the three phases and walk with them an additional six months as they engage in their community experiments and build new relationships. Prayer and spiritual practices will be woven into all phases of our work as we listen for and to the Holy Spirit 
Thriving congregations are lively outposts of "good news"; sources of comfort, hope and joy in their communities, living fully the unique giftedness, the specific needs of the community that surrounds them and the God who unites them in creative, meaning-filled relationships. A thriving congregation may be a two-point parish or single site, rural or big city, 150 years old or just 10 years old. 
Every congregation experiences vitality differently, because each is a unique body in a specific context – and this truth is the key to vitality. In congregations, as in individuals, God grants the gifts, the relationships, the moments and the tasks – the mission – of vocation. 
The Vitality Initiative for Congregations engages committed congregations who, with their leaders and a cohort of other congregations, will: 
·       assess their vitality initially and on an on-going basis using instruments provided; 
·       discern their vocation through spiritual, theological, biblical, practical and contextual exploration; 
·       become equipped and strengthened for embracing change as they respond to God's invitation;
·       and engage their communities in risk-taking experimentation. 
Applications deadline is June 1, 2021.Selections for the fall 2021 cohort will be announced by June 20. 
The application is to be completed by the congregation's leadership team recruited for the Vitality Initiative. The congregation will be best served by a leadership team representative of the whole congregation and community. Team members bring diverse stories, networks, perspectives and experiences. When inviting members to serve on the leadership team consider gifts, passions, gender, ethnicity, experience in the congregation, occupation, networks, economic perspective, family demographics, generational representation (i.e. Silent Generation, Baby Boomer, Gen X, Millennial, Gen Z) and years in the community. The leadership team of five to ten members should include the pastoral leader and at least one member of the council. Leadership team members are expected to commit and actively participate for the duration of the initiative. 
For more information – vitality@nebraskasynod.org. 
Links and Downloads