PMA Convocation 2018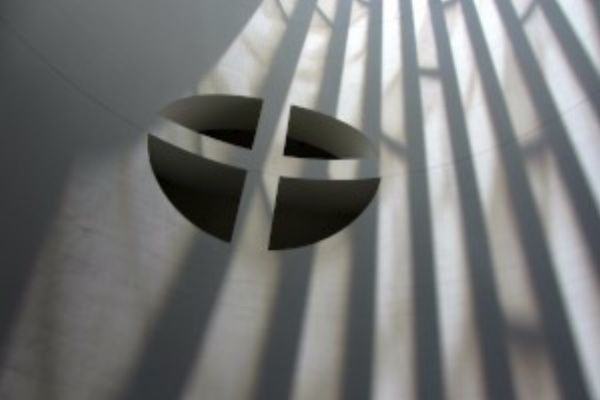 The People God Called: Refreshing the Preacher and the People
PMA Convocation 2018
April 13-14, 2018
Our Saviour's Lutheran Church
1221 South E Street
Broken Bow
About the Convocation
Preaching can feel like a challenge as we consider familiar Bible passages and bringing the living Word to our listeners. Together we'll dig into the hallmarks of good preaching, including tips on preparation and resources, paying attention to the context in which we preach, sermon delivery, dos and don'ts. This is about preaching that transforms, not just informs. Large group presentation and small working groups will be utilized and our presenters will preach at our worship services.
Registration
$50 per person, includes program, Friday supper, Saturday lunch. The deadline for registration is April 3. If the cost of Convocation is a financial burden for you, contact Pastor Carol Mapa at 308-532-0250, menu option 4, or pma@nebraskasynod.org. Confidential scholarship funds are available.
If you need help with online registration, please call our Omaha office at 402-896-5311.
Lodging
A block of rooms has been reserved at Cobblestone Inn and Suites. Mention "Nebraska Synod PMA Convocation" to get the special rate of $85 per night, including breakfast. Make your own reservations by calling 308-767-2060. The deadline reserving a room at this price is April 3.
Agenda
Friday
1-2 pm           Check-in, at church
2-5:45 pm      Community Time, Worship, Session 1
6 pm               Supper
7 pm               Session 2
Saturday
8:30 am         Morning Prayer
9 am               Session 3
Noon              Lunch
1-3 pm           Session 4 and Sending 
Presenters
Bishop Brian Maas
Brian Maas is a native Nebraskan, raised in Pierce and formed in faith at Christ Lutheran Church there. He graduated with a BA from Nebraska Wesleyan University where he met and married his wife, Debbie Long, of Lexington, NE. He received his MDiv from Yale Divinity School and a Certificate of Studies from the Lutheran Theological Seminary at Gettysburg. Brian served Emmanuel Lutheran in Tekamah, Immanuel Lutheran in Kansas City, MO, and First Lutheran in Lincoln before being elected Bishop in 2012. He and Debbie have two adult children, Nathan and Rebecca. He is an avid reader and a fan of history and humor. And humorous history.
Pastor Brian Hiortdahl hails from Southern California, where most of his family still lives. Brian attended Lutheran schools all his life, which nourished his passion for God's Word and human words, and spent many weekends in his grandmother's backyard, either preaching to his stuffed animals or playing baseball. He graduated with a B.A. in History and Religion from California Lutheran University in 1992 and a M.Div. from Lutheran Theological Southern Seminary in Columbia, South Carolina in 1997. Brian served as associate pastor at Faith Lutheran Church, Chico, CA for four years and pastor at Resurrection Lutheran Church, Chicago, IL for twelve before accepting the call to be senior pastor at Atonement Lutheran Church, Overland Park, KS in fall 2013. He recently served as chair of the Central States Synod Reformation 500 steering committee and is an occasional contributor to Living Lutheran magazine and weblog. Brian still loves church and baseball.
Continuing Education & Student Credits
PMA Convocation count for six of the 12 hours of continuing education required of PMAs. PMA students are required to attend two Convocations in order to be certified.
Staff Contact: