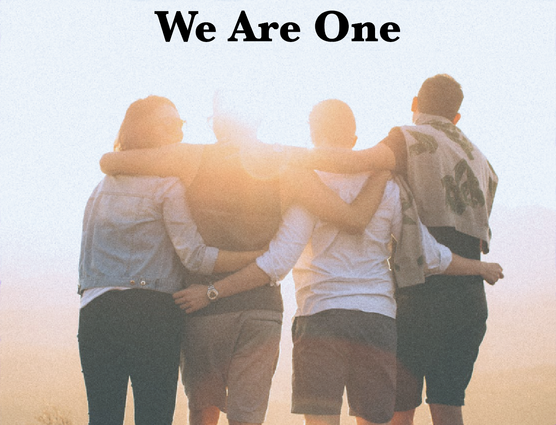 The 2021 Nebraska Synod Assembly
Saturday June 5, 2021
9am-3pm CDT/8am-2pm MDT Online
The Nebraska Synod is excited to gather for a digital assembly celebrating under the theme, "We Are One." This one day assembly will be accessible to all disciples of the Nebraska Synod to attend online. Voting delegates (lay members appointed by their congregation and rostered ministers) must register so that they will be included in quorum counts and be able to vote. Visitors are welcome to tune in with voting members or via livestream to andwatch, learn, gather, and listen as a synod together. 
Our theme verse for assembly this year comes from John 17:11: "so that they may be one, as we are one." It is under this theme that we will remember and celebrate all that is made possible as God's people and through God's work with our hands, minds, hearts, and whole selves.

A Day of Celebration
We will celebrate the 150thAnniversary of the Nebraska Synod through stories of ministry in action, of history, but also of great ministry to come. We will hear from the Rev. Rafael Malpica Padilla, Executive Director of Service and Justice of the Evangelical Lutheran Church in America, who will lift up some of the many great ministries of which all 90,000 disciples of the Nebraska Synod are a part of and make possible.
In opening worship we will also celebrate the 50thanniversary of the ordination of women in the Evangelical Lutheran Church in America, and also acknowledge the 40thanniversary of the ordination of women of color and the 10thanniversary of the ordination of people in same-gender committed relationships. Bishop Emeritus of the Montana Synod and the first female chair of the ELCA's Conference of Bishops, the Rev. Jessica Crist will preach and share her wisdom throughout the day with us as well. Through presentations, worship, and on-demand workshop offerings there will be plenty of good news and resources to share beyond the day together with your own congregations and faith communities.
Synod Assembly Offering
When you register for assembly you will be invited to click on a separate link and contribute to this year's assembly worship offering. All offerings received will be designated to support the important synod ministries of Mission Field Nebraska. Mission Field Nebraska synod ministries build partnerships that address critical needs within the synod by caring for those in need; providing a spiritually welcoming place for newcomers to our communities, our state and our nation; and seeking to share the Gospel in places where the Church has traditionally been unfamiliar. 
The Mission Field Nebraska ministries of the synod spansthe synod and more. ItThey includesthe specialized and life changing ministries of:
Followers of Christ Prison Ministry, Lincoln
Iglesia Luterana San Andres, Omaha
Lakota Lutheran Center and Chapel, Scottsbluff
Nile Lutheran Chapel, Omaha
Seeking the Spirit Within 
Sudanese Messiah Worshipping Community, Ralston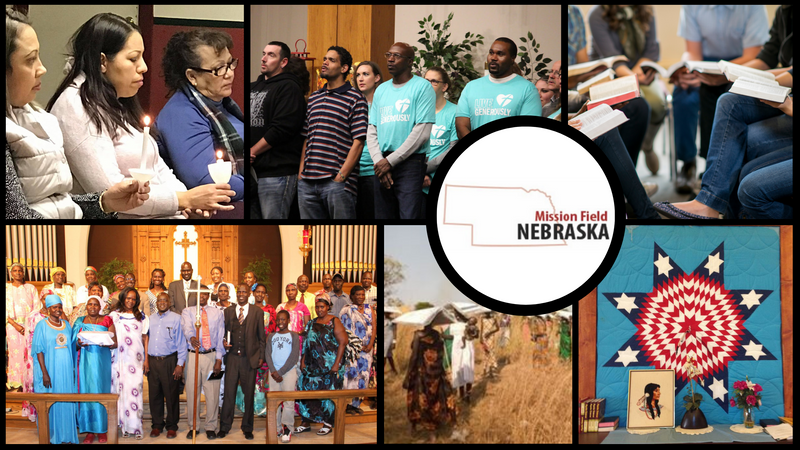 Links and Downloads
Doing the Business of the Church
As we gather in Assembly, we will also do the work of the church. Resolutions will be considered. The synod's budget through which we plan and steward God's resources to do work near and far will be discussed and voted on. And leaders will be elected to serve on the Nebraska Synod Council as well as to serve as voting members of the 2022 ELCA Churchwide Assembly. 
Nuts and Bolts
This assembly will be a totally new experience for the Nebraska Synod, as we gather together through the wonders of technology. The assembly itself will be broadcasted via ZOOM and livestreamed on the synod's website and Facebook Page as Live Videos. Those who are voting members will need to register individually(and not as a group) to receive a unique link to our voting software to be able to vote during the assembly and count towards quorum. video tutorial will be provided prior to Assembly to explain the day and what to expect with the various technology and software that will be used. All voting members will need to "check in" online an hour prior to assembly to ensure a quorum is established (at 8am CT/7am MT). Additionally, due to the nature of an online assembly, late resolutions and nominations will be due via email to the Nebraska Synod office by noon on Friday June 4th, 2021. 
We are grateful this year in particular to be working with the University of Nebraska at Omaha (UNO) which is providing the technology expertise, tools, and their studio from which assembly will be broadcast live. UNO will also be doing much of the behind the scenes work around video editing and more. By hiring their equipment and expertise, we are able to have the lowest registration cost in recent memory. 
Registration Cost and Deadlines
Prior to April 15th, Early Bird Registration is $50.00 per voting member.
From April 16th to May 15th, General Registration is $60.00 per voting member. 
Registration for the 2021 Assembly is now closed.
Congregational Voting Member Chart