2020 Synod Assembly
"We are One"
The 2020 Nebraska Synod Assembly will be Thursday, May 28 (Pre-Assembly Day)- Saturday, May 30 at the Younes Center in Kearney.
Check back for schedule and registration.
Guest Speakers and Musicians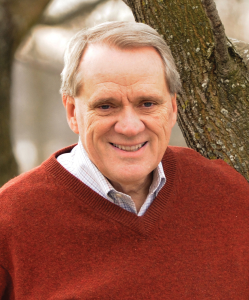 Rev. Wesley Granberg-Michaelson served as General Secretary of the Reformed Church in America for 17 years, from 1994-2011.  Earlier he was Legislative Assistant for U.S. Senator Mark O. Hatfield and Director of Church and Society for the World Council of Churches. He's the author of seven books, most recently Future Faith: Ten Challenges Re-shaping Christianity in the 21stCentury. His speaking and ecumenical work takes him to all corners of the globe.  Presently he serves as Chair of the Board for Sojourners, and his forthcoming book is Without Oars: Casting Off into a Life of Pilgrimage. He is married to Rev. Karin Granberg-Michaelson (who actually attended one year at St. Olaf), we have two adult children, and we make our home in Santa Fe, New Mexico, where we sing together in our church choir.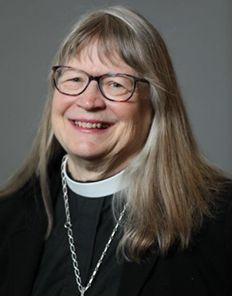 Jessica Crist is  the retired bishop of the Montana Synod of the ELCA, having served in that capacity for 12 years.  She lives in Great Falls, Montana, with her husband Turner Graybill, a retired attorney.  They are parents to two adult children.  Rhiannon Graybill is Associate Professor of Religion and head of Gender Studies at Rhodes College in Memphis.  Raphael Graybill is Chief Legal Counsel to the Governor of Montana and candidate for Attorney General.  
Since retiring, she has re-acquainted herself with her sewing machine and made a dozen skirts for women in the Fort Peck Tribal Correctional Facility to wear for ceremonial dancing.  She continues to work with the ELCA on implementing the 2016 Churchwide Assembly action on the Repudiation of the Doctrine of Discovery.  And she chairs the ELCA's 50th Anniversary of the Ordination of Women.
While many retired people enjoy travelling, she is grateful for the opportunity not to travel so much.  The exception is weekly visits to granddaughter Genevieve in nearby Helena.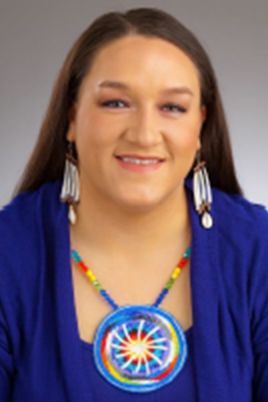 Prairie Rose Seminole, Program Director, American Indian Alaska Native Ministries, ELCA  is an enrolled tribal member of the Three Affiliated Tribes of ND, descendent of the Sahnish/Arikara, Northern Cheyenne and Lakota Nations and of German Russian heritage. Seminole serves on the Midwest advisory council to the Federal Reserve Bank of Minneapolis, advising on labor, nonprofits and tribal government. In 2013 Seminole was named Arikara Woman of the year, by the Sahnish Community of White Shield North Dakota. In 2014 the Bush Foundation recognized Seminole as a Native Nations Rebuilder, a program that recognizes individuals who have a passion for learning about innovative tribal governance practices, and how they can take these ideas and approaches to their own Native nations to make a positive difference. In 2015 the ND Center for Business and Technology recognized Seminole as one of 2015 Leading Ladies. Currently Seminole is the Program Director for the American Indian, Alaska Native Ministries. Serving over thirty American Indian Alaska Native ministries and 65 synods within the Evangelical Lutheran Church in America.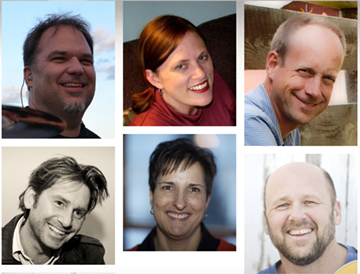 Dakota Road has become known nationally for their stirring original music and playful performance style. They craft powerful stories of life and faith woven in colorful musical styles ranging from acoustic ballads to rocking anthems. Their songs of faith and love, hurts and hopes are shaped by a passion for justice and a vision for the church, the neighborhood and the whole world to be peace-filled welcoming places. Their songs touch people of all ages and walks of life.  Individually and as a band Dakota Road has released over 20 recordings with many of their songs being sung all across the U.S. & beyond.  The band members are Hans Peterson, Larry Olson, Karol Baer, Christel Brosi, Scott Jibben and Al Berven.
Downloads and Links