2019 TheoCon
#Church4World:  "What does it mean to be Church for the sake of the world?"
12:30 p.m., Monday, October 7 through 12:30 p.m., Wednesday, October 9 at the First Lutheran, Kearney
What does it mean to be Church for the sake of the world? We answer the question often from a particular context, with particular scriptural lenses and experiential perspectives. How do others answer the question? And, how will the question be answered as we walk by faith into an uncertain future? Join the lively discussion and exploration of these questions and more at TheoCon 2019 in KEARNEY!
Keynote Presenters: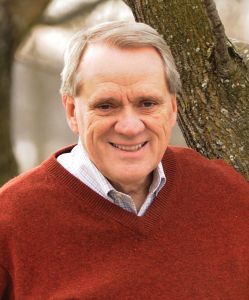 Rev. Wesley Granberg-Michaelson served as General Secretary of the Reformed Church in America for 17 years, from 1994-2011.  Earlier he was Legislative Assistant for U.S. Senator Mark O. Hatfield and Director of Church and Society for the World Council of Churches. He's the author of seven books, most recently Future Faith: Ten Challenges Re-shaping Christianity in the 21stCentury. His speaking and ecumenical work takes him to all corners of the globe.  Presently he serves as Chair of the Board for Sojourners, and his forthcoming book is Without Oars: Casting Off into a Life of Pilgrimage. He is married to Rev. Karin Granberg-Michaelson (who actually attended one year at St. Olaf), we have two adult children, and we make our home in Santa Fe, New Mexico, where we sing together in our church choir.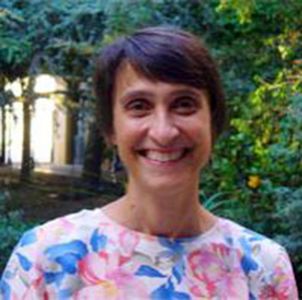 Rev. Mercedes L. Garcia Bachmann has a PhD in Old Testament from the Lutheran School of Theology at Chicago (LSTC). She taught for almost twenty years at the ecumenical school of theology in Buenos Aires (Isedet). She has one published book, Women at Work in the Deuteronomistic History (SBL, 2013), and several articles and book chapters. Currently she directs the Institute for Contextual Pastoral Studies for the United Evangelical Lutheran Church (Argentina-Uruguay) and teaches online for her alma mater and for other schools.
Downloadable Resources
2019 TheoCon Workshops
*Sow the Seeds Inviter Training- Did you know there are approximately 1,000 more open full-time calls for pastors in the ELCA than there are pastors available for those calls and that this gap is increasing?  What can you and the people of your congregation do to help reverse this trend?  Sow the Seeds is an initiative of the Nebraska Synod that invites people to identify potential pastoral leaders and encourage them to consider if God is calling them to serve as a pastor, deacon or parish ministry associate (PMA).  Participants will receive free resources and be trained to identify and encourage those who may be called to rostered ministry or the PMA program. Facilitated by Lisa Kramme and members of the Sow the Seeds Team. This will be offered for those who were not able to attend the 2019 Synod Assembly workshop.
*Accompaniment, huh, yeah! What´s it good for?! Absolutely everything!- Indeed, accompaniment is good for everything when it comes to relationships in a congregation, local community, Synod, and global scale. You don´t want to miss this session where we will work through accompaniment as a lifestyle of ministry. We will approach it through scripture, story sharing, and imbalances of power. 
*Making the values of the Accompaniment come alive where you live!- The five values of the ELCA´s Accompaniment Model shape how we live an accompaniment lifestyle of ministry. This will be an opportunity to share with others and work through how your ministry context embodies accompaniment, struggles to embody it, or would like to learn how the accompaniment lens can help you serve the needs of your community in a mutual, inclusive, vulnerable, empowering, and sustainable way.
*Money for Ministry- Come learn ways to leverage your ELCA ministry partners to support your congregations, ministries, and individual members. Sarah Callahan (Lutheran Planned Giving Services) and Janice Kibler (Mission Investment Fund) will outline resources for loans, investments, capital campaigns, legacy gifts, and endowment funds and demonstrate what's possible with these practical matters of money ministry.
*Seeking the Spirit Within: Let Us Pray
If you would appreciate a time for stillness, listening, and reflection during this busy day, you are invited to join us in the practice of contemplative prayer.  (Facilitated by Connie Stover)
*Seeking the Spirit Within: Teach Us To Pray
You are invited to a dialogue about how we might provide opportunities and resources in our congregations for adults to deepen their experience and practice of prayer. (Facilitated by Connie Stover)
*We All Have a Story: Presented by R.A.R.E (Racial Awareness, Reconciliation and Engagement)
Discussing race issues can be both scary and intimidating. We can help you start the conversation with the understanding that we are more alike than we are different. We each have a story worth sharing. Let's start there.
*Navigating the Storms:  The Economy of Agriculture & Behavioral Health Support
What economic issues do farmers and ranchers face today, especially in light of natural disasters and the impact of summer storms?  How can church leaders best support producers as they navigate these issues?  Kelley Ayres, President of First Bank & Trust Company of Minden, Nebraska, will share information on the economics of farming and the challenges involved in farming and ranching from an economic perspective.  Joining him will be Paul Greenwell, the Clinical Director of Adult Behavioral Health with Lutheran Family Services, who will discuss how telehealth services may be accessed by those in rural areas where in-person behavioral health care may not be readily available.  Participants will also learn from Pastor Becky Beckmann how they and their congregations may be involved in disaster recovery work in the Nebraska Synod.
Please check back as more workshop descriptions will be added as they become available.