2019 TheoCon
#Church4World:  "What does it mean to be Church for the sake of the world?"
12:30 p.m., Monday, October 7 through 12:30 p.m., Wednesday, October 9 at the First Lutheran, Kearney
What does it mean to be Church for the sake of the world? We answer the question often from a particular context, with particular scriptural lenses and experiential perspectives. How do others answer the question? And, how will the question be answered as we walk by faith into an uncertain future? Join the lively discussion and exploration of these questions and more at TheoCon 2019 in KEARNEY!
NOTE CHANGES OF VENUES: Severe flooding hit the hotel district and south Kearney hard in early July. Our friends at Younes were deeply effected on multiple properties which has resulted in moving TheoCon's conference elements to First Lutheran Church, 3315 Avenue G, Kearney. Thank you to First for their gracious hospitality! Younes will continue to provide our meals and breaks at First. Lodging information is listed below.
SCHEDULE (all at First Lutheran unless otherwise noted)
Monday, October 7

9:00 am TheoCon Registration Opens (First Lutheran Narthex)
12:30 pm Opening Worship (Bishop Maas preaching)
1:15 Opening Keynote 
2:30 Break
3:00 Keynote
4:30 Workshops
5:45 Meal
6:30 Bishop's Time
7:30 Free Time
Tuesday, October 8
8:30 am Morning Prayer
9:00 Keynote
10:15 Break
10:45 Keynote
12:00 pm Meal
1:00  Workshops
2:00 Free time
8:00 Brews & Hymns (Off site)
Wednesday, October 9
8:30 am Keynote
9:30  Panel and interactive discussion
10:40 Break
11:00 Closing Worship Eucharist
Hotel accommodations will be available at Hampton Inn, Comfort Inn, and LaQuinta Inn for the Theo Con rate ($104.95). The hotels are still having issues with their telephones (flood damage), there will be a link to online reservations available below soon. Please check back for the hotel link. 
Keynote Presenters: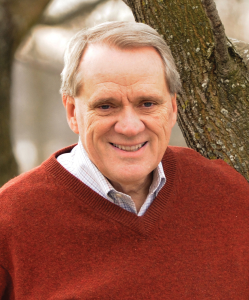 Rev. Wesley Granberg-Michaelson served as General Secretary of the Reformed Church in America for 17 years, from 1994-2011.  Earlier he was Legislative Assistant for U.S. Senator Mark O. Hatfield and Director of Church and Society for the World Council of Churches. He's the author of seven books, most recently Future Faith: Ten Challenges Re-shaping Christianity in the 21stCentury. His speaking and ecumenical work takes him to all corners of the globe.  Presently he serves as Chair of the Board for Sojourners, and his forthcoming book is Without Oars: Casting Off into a Life of Pilgrimage. He is married to Rev. Karin Granberg-Michaelson (who actually attended one year at St. Olaf), we have two adult children, and we make our home in Santa Fe, New Mexico, where we sing together in our church choir.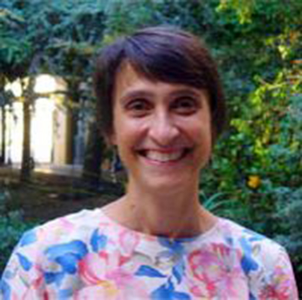 Rev. Mercedes L. Garcia Bachmann has a PhD in Old Testament from the Lutheran School of Theology at Chicago (LSTC). She taught for almost twenty years at the ecumenical school of theology in Buenos Aires (Isedet). She has one published book, Women at Work in the Deuteronomistic History (SBL, 2013), and several articles and book chapters. Currently she directs the Institute for Contextual Pastoral Studies for the United Evangelical Lutheran Church (Argentina-Uruguay) and teaches online for her alma mater and for other schools.