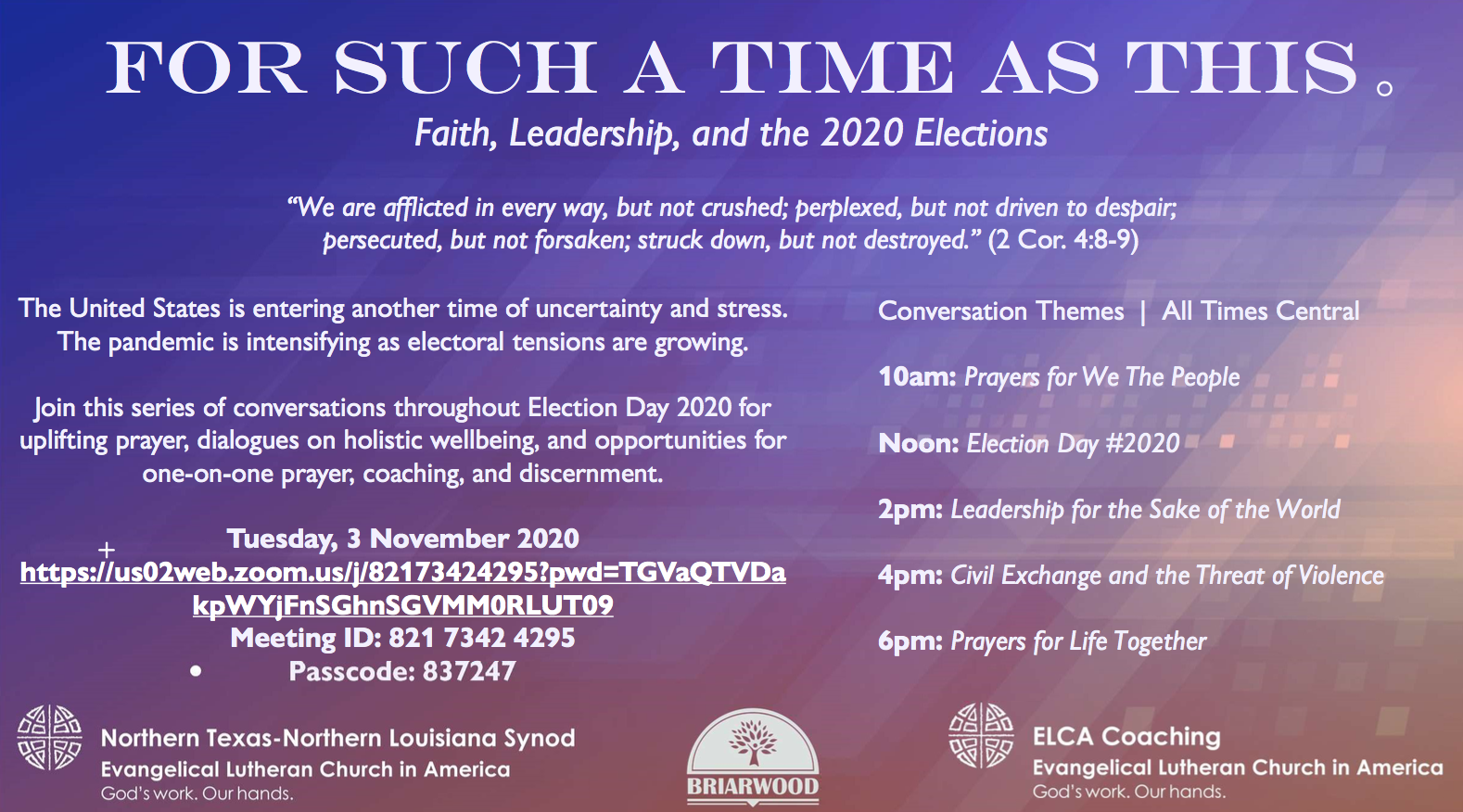 There will be five short (approximately 30 minutes each) events for faith leaders (rostered and lay) on Tuesday, November 3, starting at 10am Central and ending at 6:30pm Central, spaced out every 2 hours between those timeframes.
See the attached graphic for details.
We would be grateful if you shared this far and wide, and please include the clickable link for the Zoom call with your emails and/or posts:
https://us02web.zoom.us/j/82173424295?pwd=TGVaQTVDakpWYjFnSGhnSGVMM0RLUT09
Meeting ID: 821 7342 4295
Passcode: 837247
The focus is prayer and dialogue, and we are including the opportunity for one-on-one prayer and/or coaching for those who request it during each time slot.
Please know YOU are more than welcome to join us as a participant and receive some balm for your weary soul at any or all points throughout the day.