The Naming Project-Summer Camp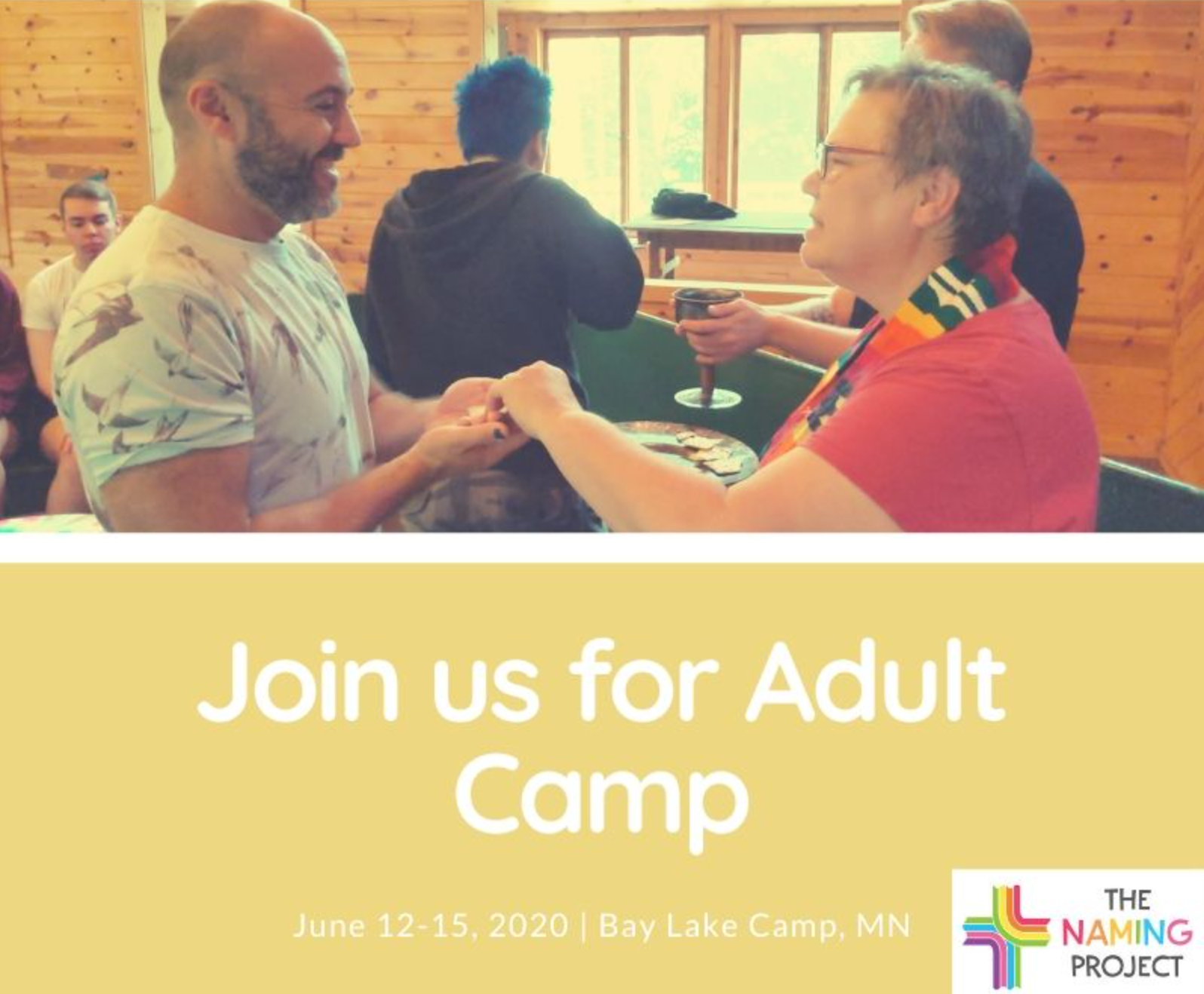 The Naming Project will expand to serve adults over 21. The expansion comes after years of adult interest in The Naming Project and will serve as a fundraiser for the ongoing ministry of The Naming Project, benefitting the youth camp as well as consultation for LGBTQ-inclusive ministry.
The theme for the inaugural adult camp is 'Believe the Truth.' Campers will explore the beautiful truth about who they are, and reveal the truth of God's love to the rest of the world. Camp-goers will experience large and small group conversation, personal quiet time as well as campfires, crafts, swimming, games, and summer camp fun.