A Journey Through Inclusivity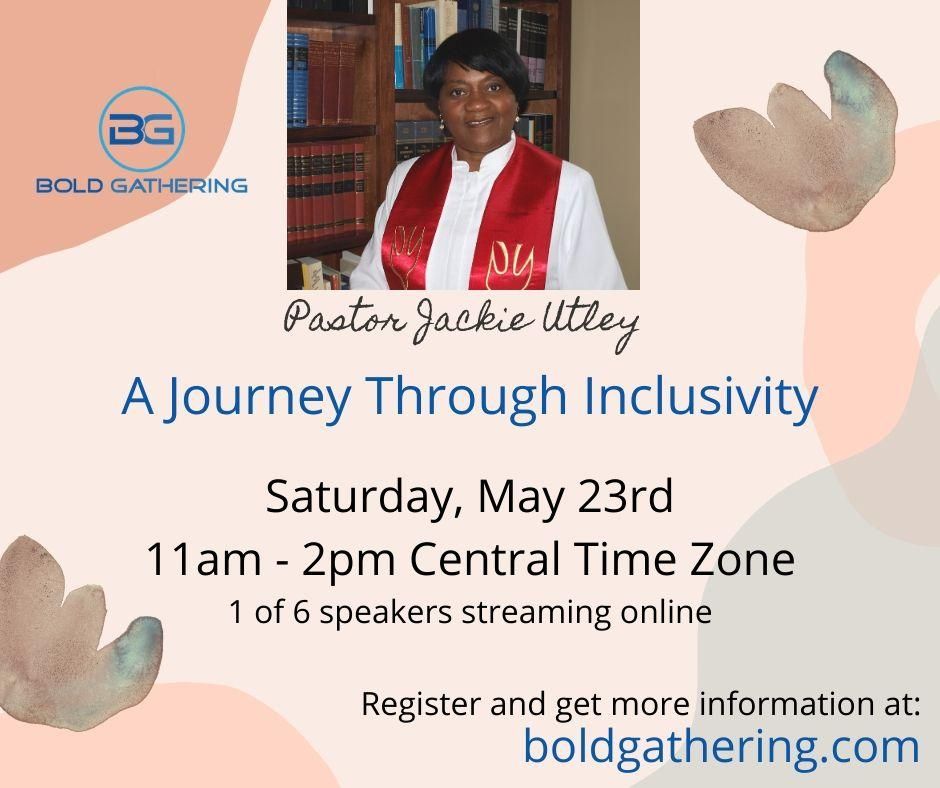 The Lutheran Men of South Carolina all know Pastor Jackie Utley. She graduated from Lutheran Theological Southern Seminary and pastors Ascension Lutheran in Columbia, SC. For two years she was the pastoral advisor for LMM of SC. As the first Lutheran African American ordained in the SC Synod, she has a lot of valued wisdom in her speaking topic: A Journey Through Inclusivity. Her story is interesting from her roots of Pentecostalism to where she is now.
Go to boldgathering.com for more speakers and information.
Registration is now open.
This Bold Gathering will be adapted to meet the needs of our communities at this time. All viewing of this steamed event will be online. Register yourself for $5 and watch from any of your electronic devices. Or, with current CDC guidelines, gather 8 (or less) men together and watch as a group for $25.
Click the link below or text BGSC to 773-696-2597 and you will be prompted to register.