Expand Your Horizons- Dirk Chatelain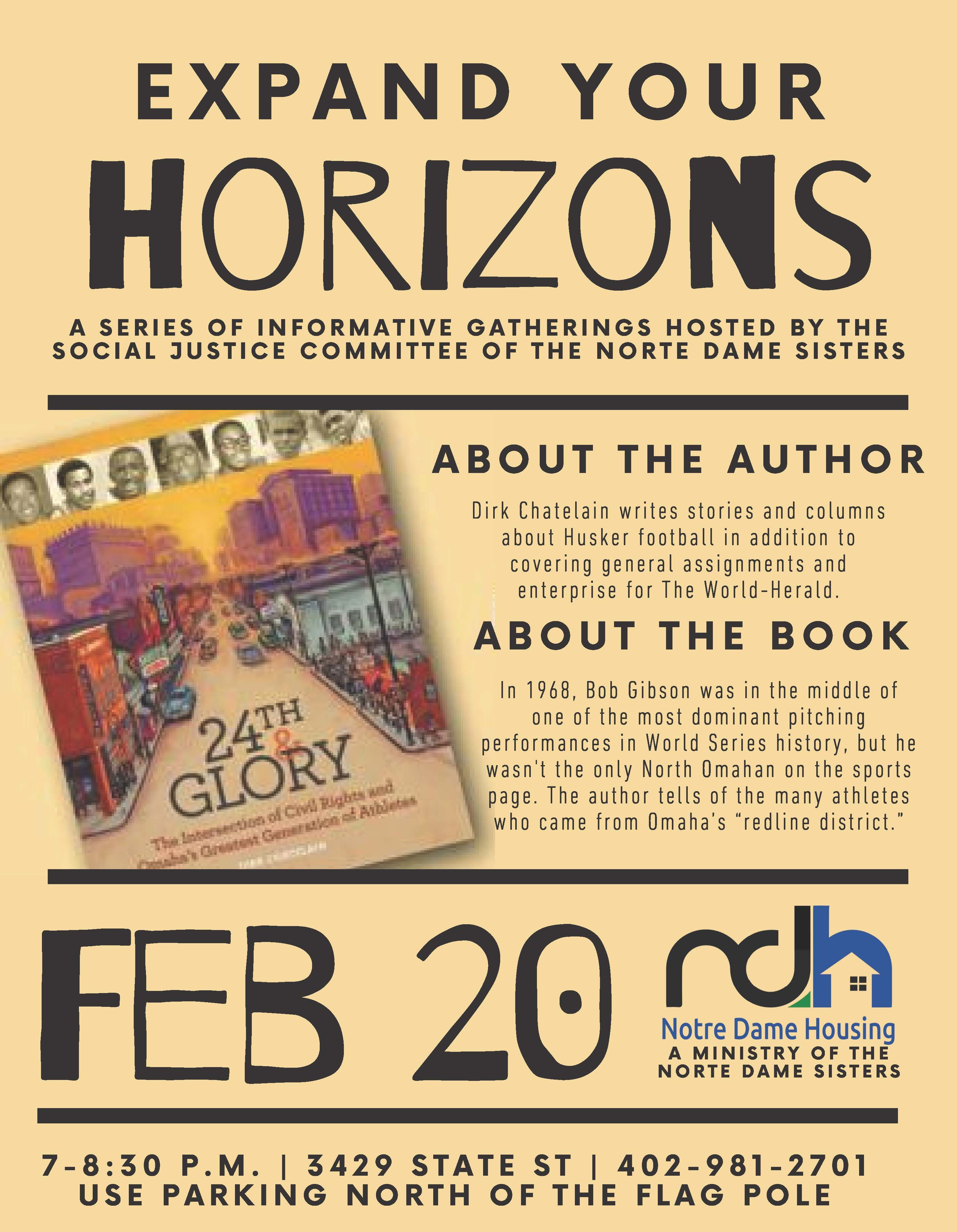 Topic: Racism – North Omaha Success, Dirk Chatelain, author
In his book 24th & Glory, award-winning journalist Dirk Chatelain uncovers the mystery of Omaha's greatest generation of athletes . They rose out of segregation as racial tensions in North Omaha boiled hotter and hotter. During the Civil Rights era, seven athletes ascended to national prominence.
Chatelain uses stories of these athletes to tell the story of the neighborhood — which ultimately tells Nebraska's story.