NE Lutheran Campus Ministry - Evenzoom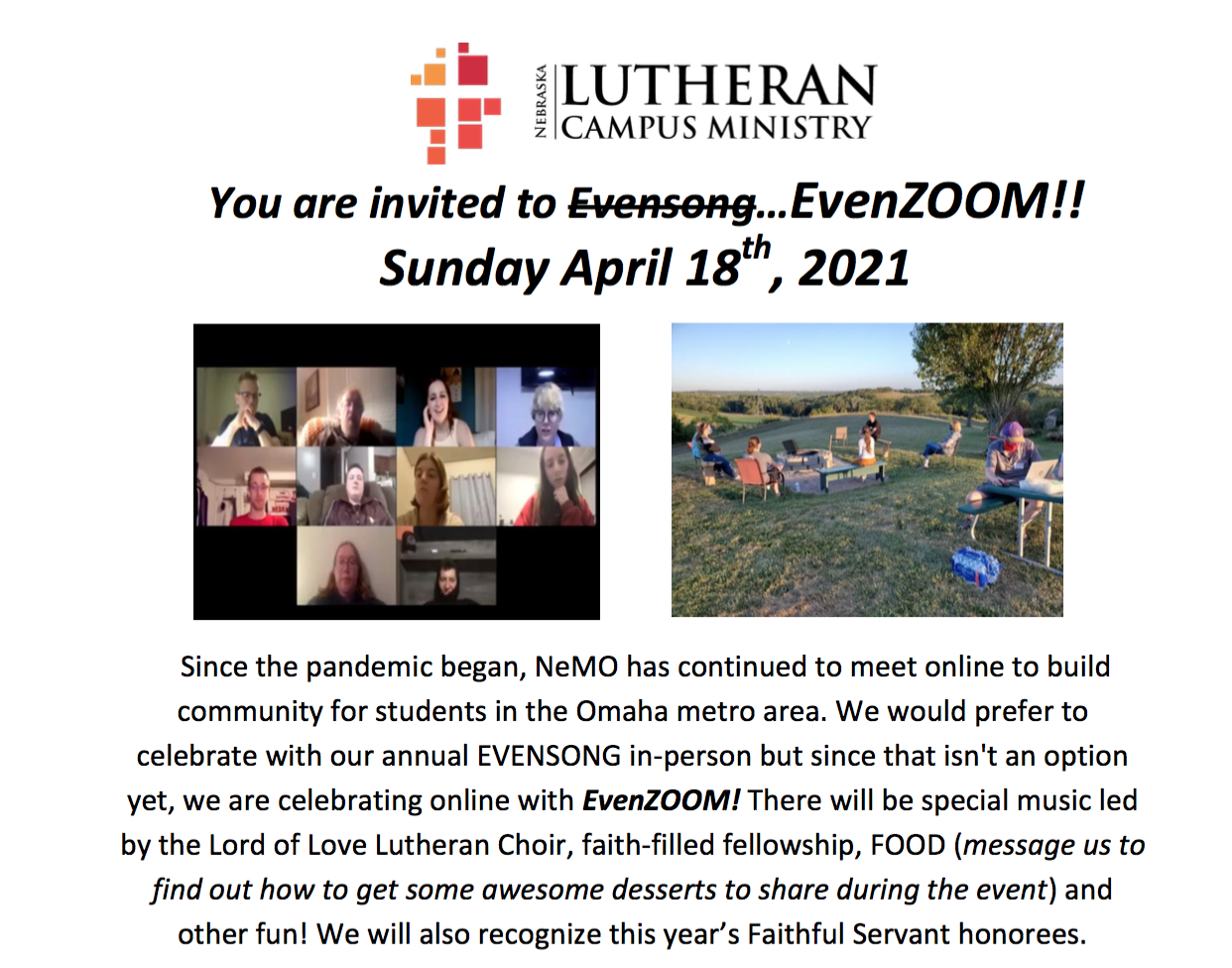 What: EvenZOOM! Celebrating NeLCM in Omaha!
Where: Wherever YOU are! Just join with the Zoom link. When: Sunday, April 18th! 4:00 – 5:00 p.m. All are welcome!
For information, contact Jon Fredricks at: j.fredricks@nelcm.com
Can't attend, but want to make a gift? Click the donate button at www.nelcm.com
Thank you for your support of our Nebraska Lutheran Campus Ministry!
Join Zoom and enter the meeting information below.
Meeting ID: 865 8933 6314 Passcode: 795230