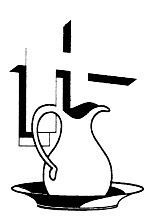 Worship, Word, and Whys: Practicalities and Possibilities
Presenters: The PMAs and Pastors of Pony Express Cluster
As the central communal act of our faith and a prime time encounter with our living Lord, worship deserves more than rote and changeless repetition. We live our faith and explore the Word as our weeks, years, and decades unfold in the midst of life inside and outside church.
Based on the Emmaus story, we'll explore the elements of Lutheran worship, why they matter and some of the possible variations. After large group presentations (40 minutes max.), each small group will apply their learning by crafting a worship service for a specific season or festival in the church year. You'll be challenged to work out the use of all five senses, movement, the participation of people of all ages and abilities, balancing the fresh with the familiar, and being attentive to resources and context. Worship outlines will be shared with all participants after Convocation. Question and Answer times with presenters and time with our bishop are included.
To prevent Zoom fatigue we will alternate between large group presentations, small groups, breaks, and brief devotions.