What does it mean to Go and… Be Honest? How does honesty impact our understanding of history, scripture, relationships, values and our work as advocates? Deacon Ross Murray will be our guide as we explore what it means to live into our individual call to serve as advocates. Workshops will help you hone your skills as an advocate for others and for issues that are important to you. And with Bishop Scott Johnson we will learn how we the church Go and… be honest mindful of and honoring the diversity of church and the communities where we dwell.  Esther and Nicodemus will be our Biblical role models for the weekend.
The Lutheran Youth of Nebraska (LYON) Assembly will take place on November 17-19, 2023 at Carol Joy Holling Camp near Ashland, NE! It's open to people in grades 9-12 and their adult leaders.
Download the Shareable Informational Handout 
Meet Our LYON 2023 – "Go and… Be Honest" Guide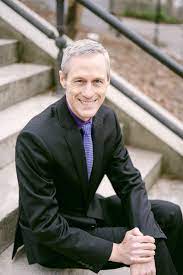 Ross Murray is a Deacon in the ELCA with a specific calling to advocate for LGBTQ people and to bridge the LGBTQ and faith communities. He is a well-known author, workshop presenter and leader in the ELCA. He specializes in the relationship between religion and LGBTQ people. He has written and appeared on numerous media outlets, including CNN, MSNBC, Al Jazeera, USA Today, The Washington Post, Huffington Post, and Religion News Service. He is a Vice President at the GLAAD Media Institute, which provides spokespersons, media engagement training and education for LGBTQ and allied community members, and best practices to train a new generation of advocates to accelerate acceptance for LGBTQ people, as well as other marginalized communities. Ross is also a founder and director of The Naming Project, a faith-based camp for LGBTQ youth and their allies. His book, Made, Known, Loved: Developing LGBTQ-Inclusive Youth Ministry  and the two books he contributed to  Queerfully and Wonderfully Made and Welcoming and Affirming are rich resources which were tapped for an Emmaus: Lifelong Learning book discussion hosted by the by Nebraska LGBTQIA+ Affirming Team.
"Deacon Ross Murray is an everyday advocate. He believes the church is at its best when it is living out Paul's admonition to speak the truth in love, with kindness but also with resolve. Ross excels at listening closely to diverse viewpoints and responding with dignity and grace. I'm excited to welcome Ross to LYON this November; everyone who attends will come away richer for the experience." -Bishop Scott A. Johnson, Nebraska Synod ELCA
The Everyday Advocate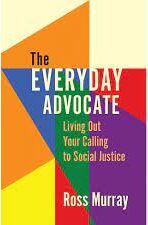 Ross Murray's newest book is The Everyday Advocate: Living Out Your Calling to Social Justice.
As Christians, we are called and anointed to bring good news to the poor, release to the captives, and freedom to the oppressed. In The Everyday Advocate, Ross Murray helps Christians explore our individual callings to justice and start taking practical steps to live that out. The book was appreciated and is strongly endorsed by those who participated in the three-part book discussion this summer at the Lutheran Center at UNL. Reading the book in advance is not required but adult leaders will find it a helpful resource for continuing the advocate discussion back home.
---
Event Details:
Dates: Friday, November 17 – Sunday, November 19. Programming is scheduled to begin at 7:00pm Friday evening and will wrap up by noon on Sunday.
Cost: (Registration includes housing at Carol Joy Holling Ranch Camp, 3 meals Saturday, Sunday breakfast and snacks.)
$100/person due upon registration
For those coming with a youth group, A ratio of eight youth to one adult is suggested.
Registration: Deadline November 1. No refunds after November 1. Substitutions allowed up to November 10.
What to Bring:
Clothes for November weather, shoes for walking outdoors, jacket
Personal gear including towel, shower items, toothbrush, etc.
Sleeping bag, bedding, pillow
Bible, note taking supplies
Non Perishable Food Item to be donated to the Ashland Food Pantry at American Lutheran Church, Ashland
Release form with necessary signatures (Available for download at the link below)
Space is limited, so please register early.  Questions?  Please contact Deacon Sunni Richardson.
Registration Process: