Event
God's Work. Our Hands
8:00 am
Sunday, September 12 to Sunday, September 12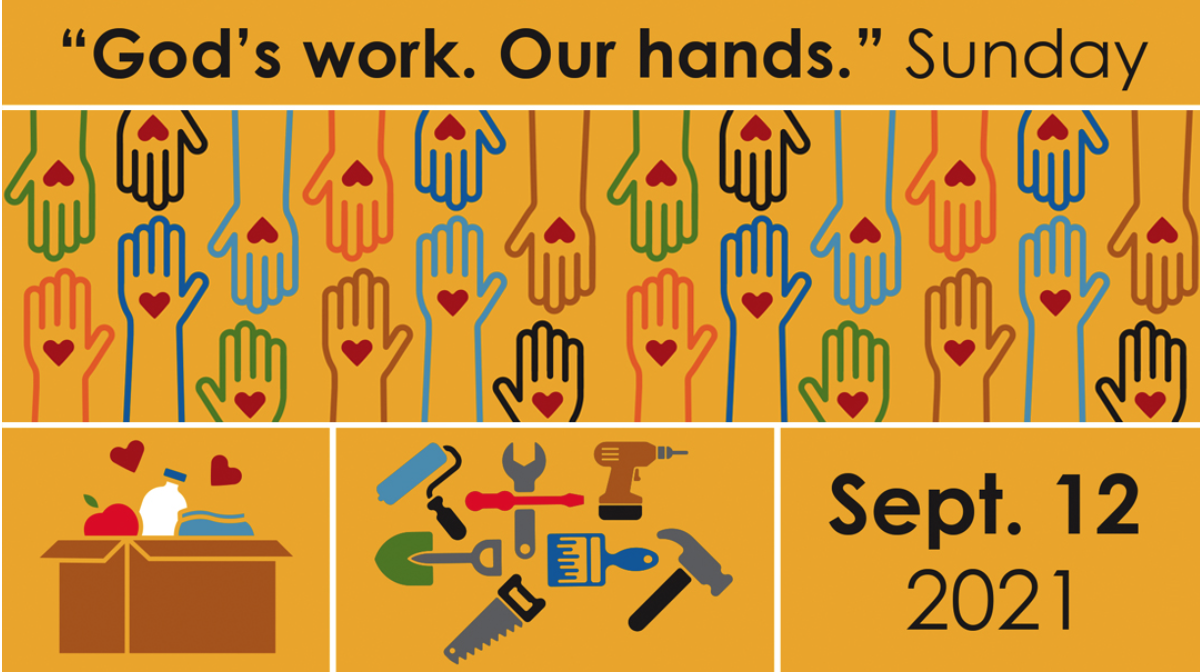 On Sunday, Sept. 12, congregations of the Evangelical Lutheran Church in America (ELCA) will come together for "God's work. Our hands." Sunday.
As church, we are guided by our life in Christ to share the love of Jesus and serve our neighbors — even if these acts of service take place from our homes or from a safe distance.
As you explore opportunities to participate in our dedicated day of service, visit ELCA.org/DayOfService for helpful planning resources. For inspiration about what your congregation can do to for this day of service, read about the work they are doing in Tekamah, Herman, and Decatur at this link. (https://nebraskasynodnews.blogspot.com/2021/07/tekamah-herman-decatur-walking-together.html)
If your congregation cannot participate on Sept. 12, please consider another day for your service activities. Sharing the love of Christ through service to our neighbors is work you do every day. We look forward to"God's work. Our hands." Sunday and doing this work together again this year.
Return to Calendar