Event
EMMAUS: Mudhouse Sabbath Book Study
An Invitiation to a Life of Spiritual Discipline
7:00 pm
Tuesday, April 26 to Tuesday, April 26
7:00 pm
Tuesday, May 03 to Tuesday, May 03
7:00 pm
Tuesday, May 10 to Tuesday, May 10
7:00 pm
Tuesday, May 17 to Tuesday, May 17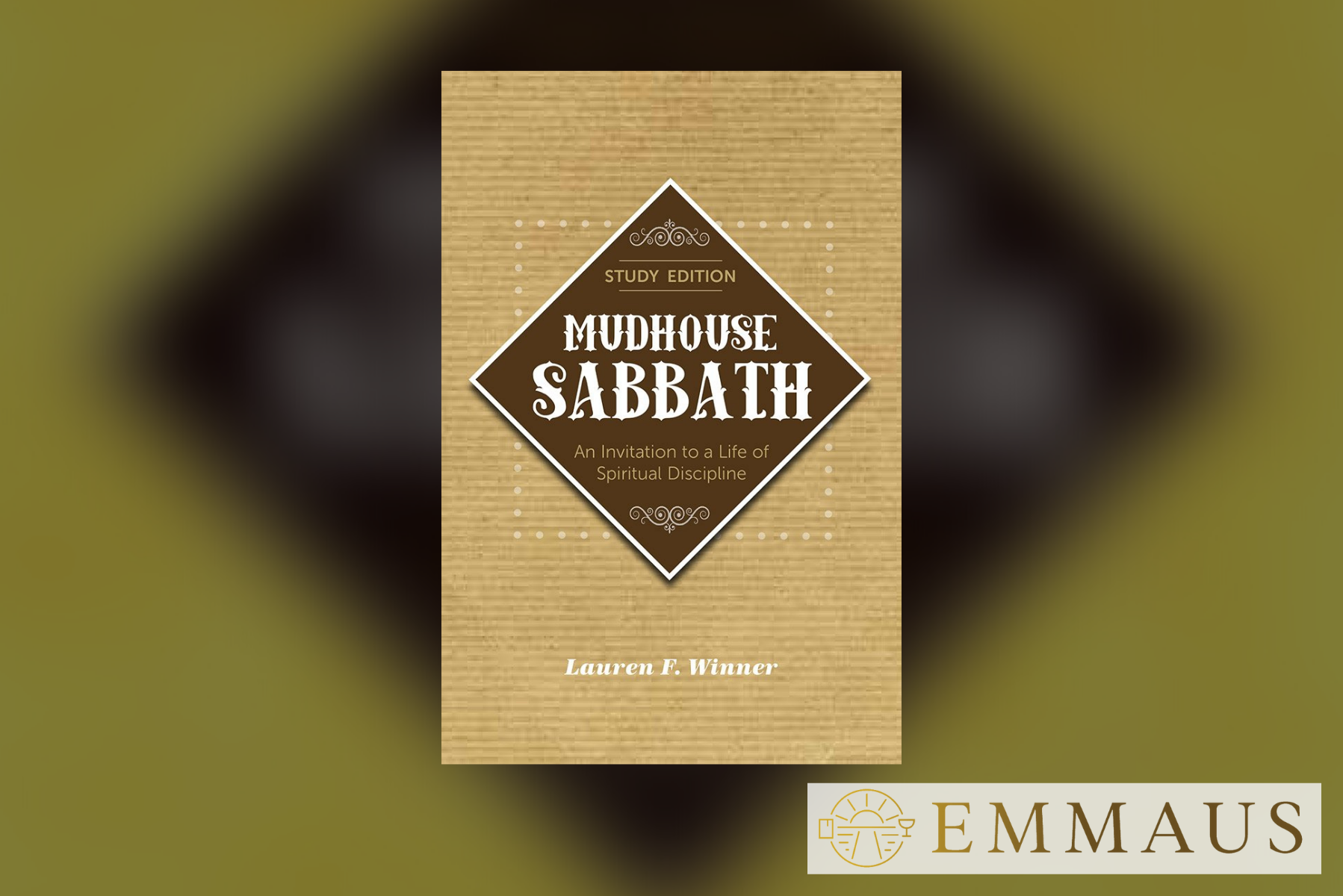 Program Description
After her conversion to Christianity from Judaism, author Lauren Winner found that she missed many of the practices that had marked her life before. She found, too, that these practices and habits shed light on her new Christian faith in unexpected and enriching ways.
Winner introduces us to Jewish faith practices that through daily life (i.e., Sabbath, Food, Doorposts) and the life cycle (i.e., Weddings, Aging, Mourning) point the faithful to God's presence.
Participants will appreciate Winner's appealing honesty and enjoy her quirky insights into Judaism from an insider-used-to-be. But her purpose is not to help us learn about or co-opt Judaism, but to deepen our own Christian practices.
In four online sessions, participants will engage online with Mudhouse Sabbath Study Edition (an easy read – a little more than 200 pages) and with each other to deepen our awareness of God's presence in every corner and crevice of our lives as we look through a different lens, Jewish practices.
Session 1: Intro and Sabbath
Session 2: Food, mourning, hospitality
Session 3: Prayer, Body, Fasting
Session 4: Aging, Candlelighting, Weddings, Doorposts
Bio of Presenter
Karen Melang is a deacon who has served in a variety of ministry settings. Most of her work life has been spent at non-profits like Habitat for Humanity. Currently, she is serving as the Interim Director of FirstCare at First Lutheran, Fremont.
Karen is a "practicing" Christian, ever on the look-out for practices and habits that may draw her and others consistently into being in God's presence and participating in God's work.
Karen lives with her husband Jim in Fremont. They have two kids and five grandkids, including two sets of twins.
Class Details
Format: Zoom – Link will be sent prior to the first session
Dates: Tuesday evenings, 7:00pm – 8:15pm Central/6:00pm – 7:15pm Mountain
April 26, 2022
May 3, 2022
May 10, 2022
May 17, 2022
Cost: $10/person
Registration Deadline: Friday, April 22
Registration fee is non-refundable after April 22.
Target Audience: For adults of all ages
Supplies: Participants will need to have a copy of Mudhouse Sabbath Study Edition with a brown cover. Available in paperback and Kindle. Click here to purchase.
Return to Calendar