From the Director - January 2018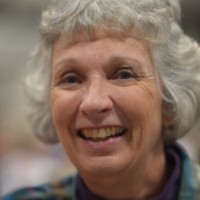 ". . . the fruit of the Spirit is love, joy, peace, patience, kindness, generosity, faithfulness, gentleness, and self-control." (Galatians 5:22-23) 
Seeking the Spirit Within:  The Nebraska Synod Institute for Spiritual Direction Formation is yielding fruit.
·      Seven groups of adults are meeting with certified spiritual directors in locations across the state as they participate in our new spiritual formation program, Drinking From the Well.
·      The fifth cohort of our spiritual direction formation program is working towards their Certification Day in June 2018.
·      Certified spiritual directors are working with congregations in the call process.
·      The number of rostered ministers, PMAs, vicars, and lay people who are meeting with spiritual directors is increasing.
·      More congregations are choosing to offer faith formation small groups for adults using the curricula such as Companions in Christ and/or Faith Builders.
·      Certified spiritual directors facilitate opening devotional times for the Nebraska Synod Council meetings and lead participants in Nebraska Synod assemblies in prayer for opening and closing each business session, as well as prior to voting.
·      Certified spiritual directors are available to facilitate workshops, make presentations, and lead retreats for congregations and/or ministry clusters.
·      The opportunity to experience guided spiritual retreats has become an expectation rather than merely a hope. 
·      Bishop Maas reports that he and his assistants have been told by some pastors that they are open to considering calls to Nebraska Synod congregations because of the presence and ministry of Seeking the Spirit Within. 
We give thanks to the Holy Spirit for bringing together the desire, the leadership, and the resources that helped Seeking the Spirit Within come into being!  This ministry has reached farther, deeper, and wider than could ever have been imagined by those who participated in its beginning.  And we continue to seek the Spirit within as we enter with hope into a new year of ministry.
Spiritual directors are available for conversation about how they might accompany you and others in your community as together we seek to know, love, and serve God. 
You can find a listing of certified spiritual directors on our website, or you can contact Connie Stover (308-440-4450) for more information.