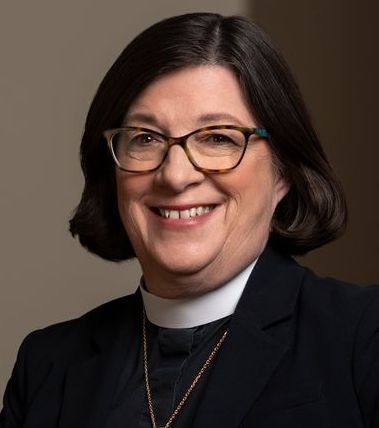 Lutherans have an appreciation for the complexity of life. It's a certain willingness to meet the world and then go deeper into what is immediately present. It is the ability to understand that reality has room for being two things at once. Paradox.
We know that we are saint and sinner. We know the word comes to us as law and gospel. We confess: "Jesus Christ, true God, begotten of the Father in eternity, and true human being, born of the virgin Mary, is my Lord" (Small Catechism).
Now, consider this paradox from Martin Luther's treatise On the Freedom of a Christian:"A Christian is lord of all, completely free of everything. A Christian is servant, completely attentive to the needs of all."
This is what it means to be justified: "They are now justified by his grace as a gift, through the redemption that is in Christ Jesus" (Romans 3:24). Luther makes the point that God freely chose to redeem the world through Christ's freely chosen obedience to God's will. It is not what we have done or could ever do. It is not up to us. This is God's work alone, which we accept by faith, or in which we trust.
All the time and physical, emotional and spiritual energy I have spent in defensive self-justification could probably power a small city for a long time. This isn't a condemnation of hard work, but the realization that we can never, ever do enough. The human drive toward self-righteousness always results in idolatry and creates a zero-sum world in which someone else's gain is my loss. It's futile and exhausting.
Instead, in God's great gift of grace we are set free. We are the beloved. There is no hierarchy of value placed on people by God. This freedom along with the understanding of justification are two of the greatest gifts of the Reformation.
This is how Luther explains how God affects our freedom: "Lord Jesus, you are my righteousness, just as I am your sin. You have taken upon yourself what is mine and given me what is yours" (Luther Works, 48:12-13). No one and nothing can take that away from us. In this freedom we are certainly "lord of all, completely free of everything"!
Here is where Luther makes Christian freedom a paradox. No longer crushed by the weight of
self-justification, but gloriously free by being bound to the righteousness of Christ, we are free to serve the neighbor. "I will do nothing in this life except what I see is necessary, profitable, and salutary to my neighbor, since through faith I have an abundance of all good things in Christ" (On the Freedom of a Christian).
Out of joy and gratitude we want to serve the neighbor. In fact, we are bound to serve the neighbor. In love our freedom makes us "a servant, completely attentive to the needs of all."
Luther's understanding of Christian freedom is a rejection of and a corrective to the current cultural message of taking care of one's self or one's tribe first, even at the expense of others. We erect boundaries, though Christ's love is boundless.
And here is another paradox: in this boundless love God has bound us to God's self in Christ. In the same way, we are servants to each other and bound to the neighbor.
ELCA theologian Mary Streufert makes the point that just as we now participate in Christ's righteousness and life because we are bound to God through Christ, so, too, we are bound in Christ to the neighbor. She calls this a kind of terrifying vulnerability to the needs of others. Being bound in this way dissolves all boundaries.
There is much in the world that could cause us to disconnect from each other, to lay in enough supplies—literally and figuratively—so we can't be touched by anything. Again a paradox—in constructing our own security we make ourselves prisoners. It is only in the freedom of Christ that is lived in service to the neighbor that we are free.
A monthly message from the presiding bishop of the Evangelical Lutheran Church in America. This column originally appeared in Living Lutheran's April 2020 issue. Reprinted with permission.