Spring 2016 One Another hunger grants awarded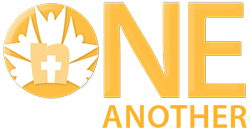 The Nebraska Synod World Hunger Committee has announced its Spring 2016 One Another for Hunger grant recipients.
The committee approved a disbursement of $3,000 for five different applicants. Those receiving grants were as follows:
Sheridan Lutheran Church, Lincoln: $500 to support the serving of meals at Matt Talbot Kitchen.
First Evangelical Lutheran Church, Nebraska City: $500 to support providing weekend food for middle school students in Nebraska City.
Nebraska Lutheran Campus Ministries: $1,000 for the development of new pantry programs for students of Northeast Nebraska Community College and Peru State College.
Nebraska Lutheran Outdoor Ministries: $500 to support the Kids' Cupboard Garden at the camp.
Grace Lutheran Church, West Point: $500 to support the development of a summer backpack program.
Click here to find out more about the One Another program.