Applications now being accepted for Fall 2016 One Another hunger grants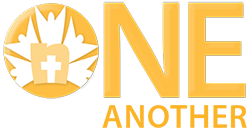 Applications are now being accepted for the Fall 2016 round of One Another hunger grants.
Congregations and Synod ministries may apply for funding from the One Another Fund for localized hunger ministry projects. Grants of up to $1,000 will be the Synod World Hunger Committee. The grants are typically awarded to new projects or to enhance existing projects. An applicant may only receive one grant per year.
Those wishing to apply for a One Another hunger grant must download, complete and submit an application form, which can be obtained from the One Another page at NebraskaSynod.org. Applications must be received in the Nebraska Synod office either by mail or e-mail no later than Monday, Sept. 26 in order to be considered during this grant cycle.
If you have questions, contact the synod office at 402-896-5311 or office@nebraskasynod.org