All Things New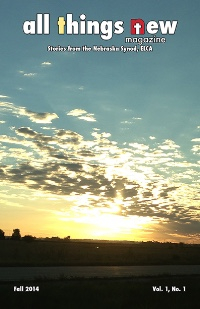 Welcome to All Things New, the Nebraska Synod's quarterly magazine.
God is constantly working through us – as individuals, as congregations, and as the larger Church – to engage in a rapidly changing world. All Things New will attempt to bring you ideas about how we can reach out into the world together, stories about how lives have been changed when we do, and intentional conversations about the challenges we face together in getting it done.
Feel free to send your comments or story ideas to us by e-mail.
2015
2014
Staff Contact: