Bishop - Rev. Brian Maas (2024)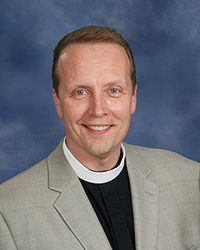 The Rev. Brian Maas serves as Bishop of the Nebraska Synod, ELCA.
A graduate of Nebraska Wesleyan University and Yale Divinity School with a certificate of studies from Lutheran Theological Seminary at Gettysburg, Bishop Maas was ordained in 1992. He served three congregations: Emmanuel Lutheran, Tekamah, Nebraska; Immanuel Lutheran, Kansas City, Missouri; and First Lutheran Church, Lincoln, Nebraska. He was elected Bishop of the Nebraska Synod in June 2012. Bishop Maas and his family lives in Lincoln.
Areas of Responsibility:
Budget & Finance
Call Process / Mobility
Consultation Process
Discipline Process
Ecumenism & Interfaith Relations
Lutheran Metropolitan Ministries
Pastoral Care
Personnel Matters
Contact:
Mailing Address: 6757 Newport Ave., #200, Omaha, NE 68152
Phone - (402) 896-5311
E-Mail