32nd Annual Carol Joy Holling Quilt Auction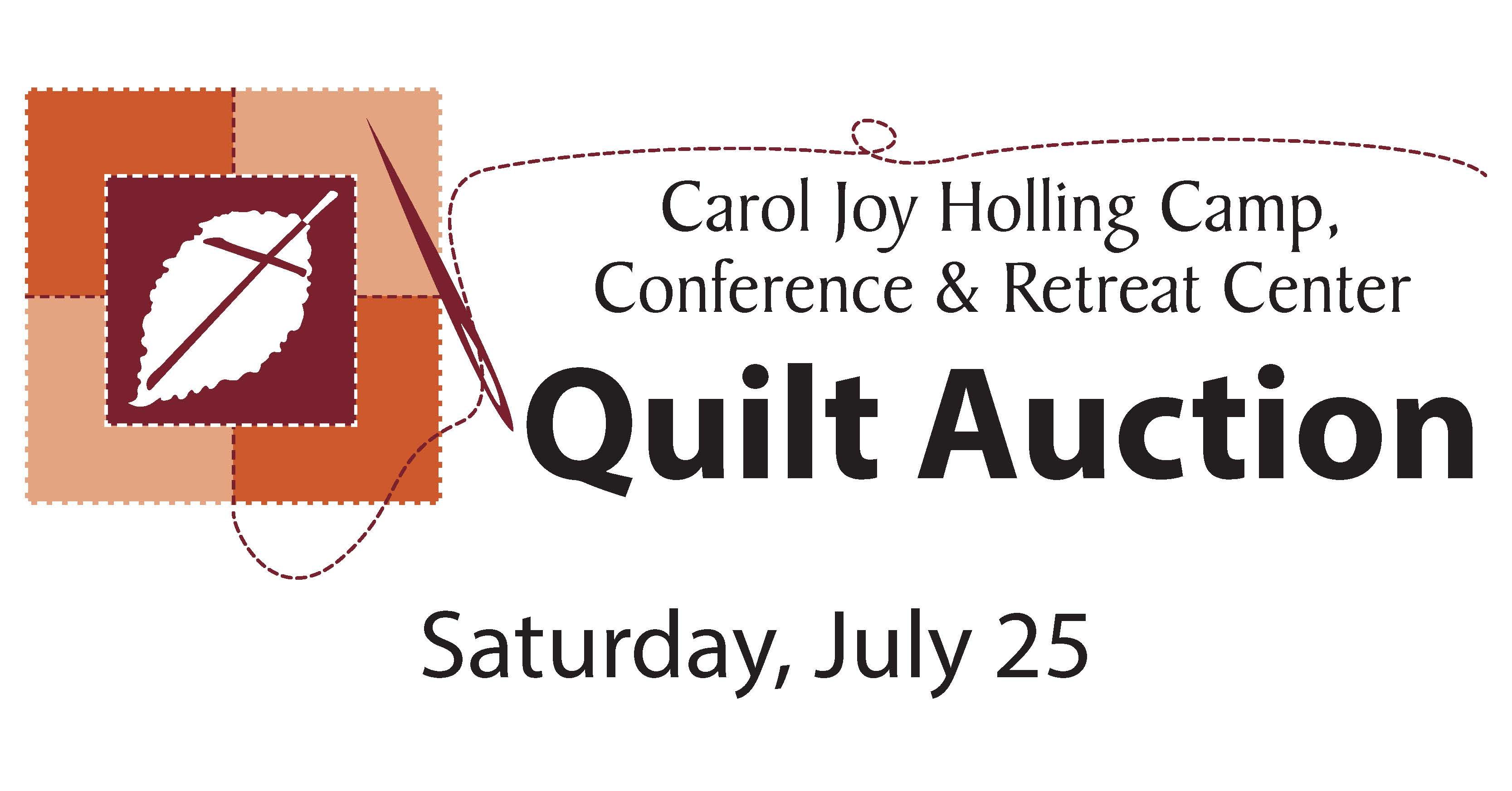 Psalm 46 reminds us that God is our refuge and strength, and our ever-present help in trouble. Therefore, let us not fear, but with confidence use this opportunity to be the hands and feet of Jesus through our prayers and our care for others.
The 32nd Annual Quilt Auction is still scheduled for July 25. We are hopeful we will be able to gather once again by that time. Like the rest of the world, we are learning more about COVID-19 every day. We will wait until closer to the event to decide if any changes to the date or format of the auction need to be made.
The delivery or packaging of donated quilts will change this year.
· This year, each quilt or item must be individually wrapped in a plastic bag with the paperwork inside.
· If mailing, please place all plastic bags into one mailing container and mark "Quilt Auction" on the package.
· If delivering to the Carol Joy Holling Camp office, please place the wrapped packages in the container near the front door marked for quilts.
​
​
Questions?
If you have any questions or need additional information, please contact Heather Abbott by email at HAbbott@NLOM.org or by phone at 402-944-2544.
Direct Link for Event:
https://www.cjhcenter.org/quilt-auction