Region 4 Deacon Gathering-I love to tell the Story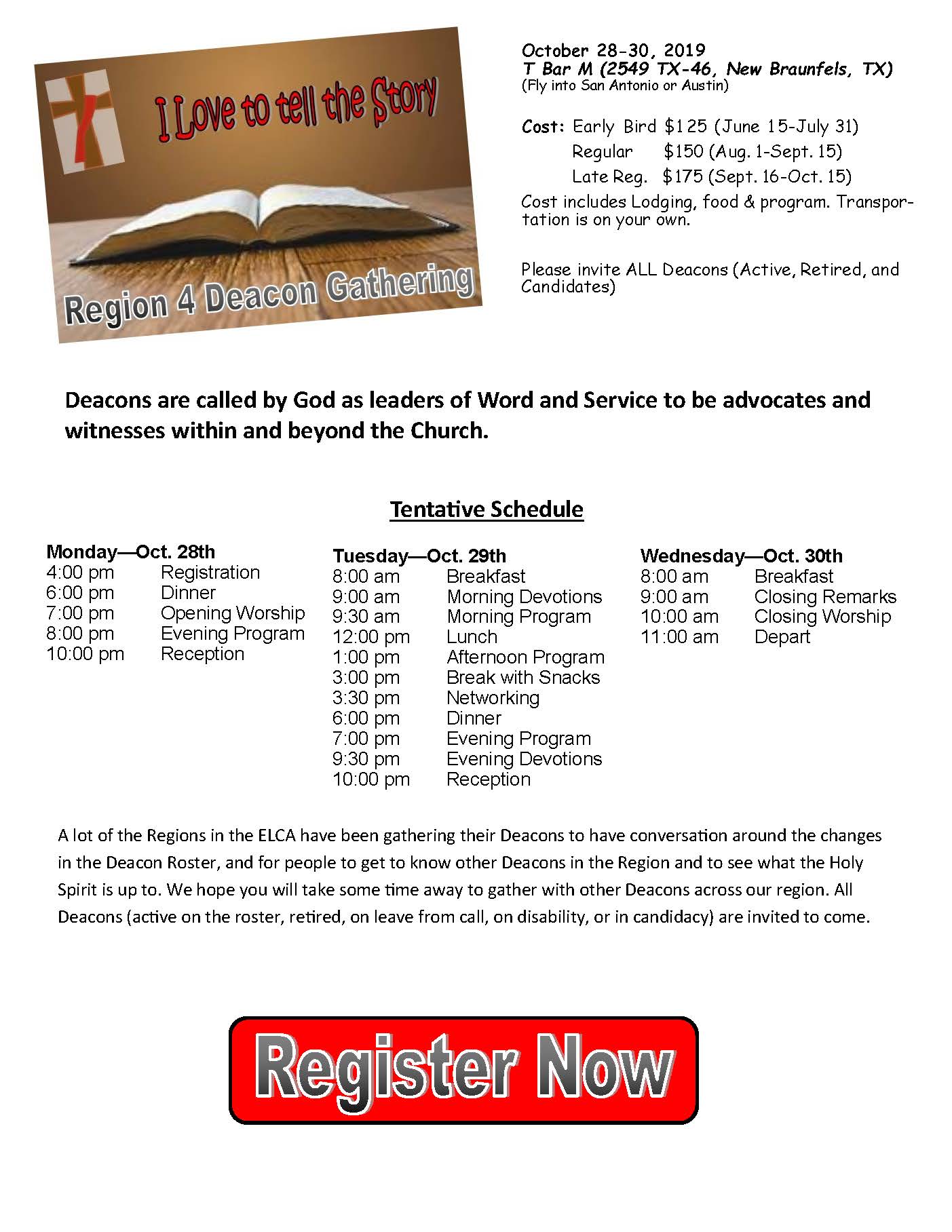 October 28-30, 2019
T Bar M (2549 TX-46, New Braunfels, TX)
(Fly into San Antonio or Austin)
Cost: Early Bird $1 25 (June 1 5-July 31) Regular $150 (Aug. 1-Sept. 15) Late Reg. $175 (Sept. 16-Oct. 15)
Cost includes Lodging, food & program. Transpor- tation is on your own.
Please invite ALL Deacons (Active, Retired, and Candidates)
Deacons are called by God as leaders of Word and Service to be advocates and witnesses within and beyond the Church.
Monday—Oct. 28th
4:00 pm Registration
6:00 pm Dinner
Tuesday—Oct. 29th
8:00 am Breakfast
9:00 am Morning Devotions
Wednesday—Oct. 30th
8:00 am Breakfast
9:00 am Closing Remarks
A lot of the Regions in the ELCA have been gathering their Deacons to have conversation around the changes in the Deacon Roster, and for people to get to know other Deacons in the Region and to see what the Holy Spirit is up to. We hope you will take some time away to gather with other Deacons across our region. All
Deacons (active on the roster, retired, on leave from call, on disability, or in candidacy) are invited to come.