Lutheran Youth Choir of the Omaha Area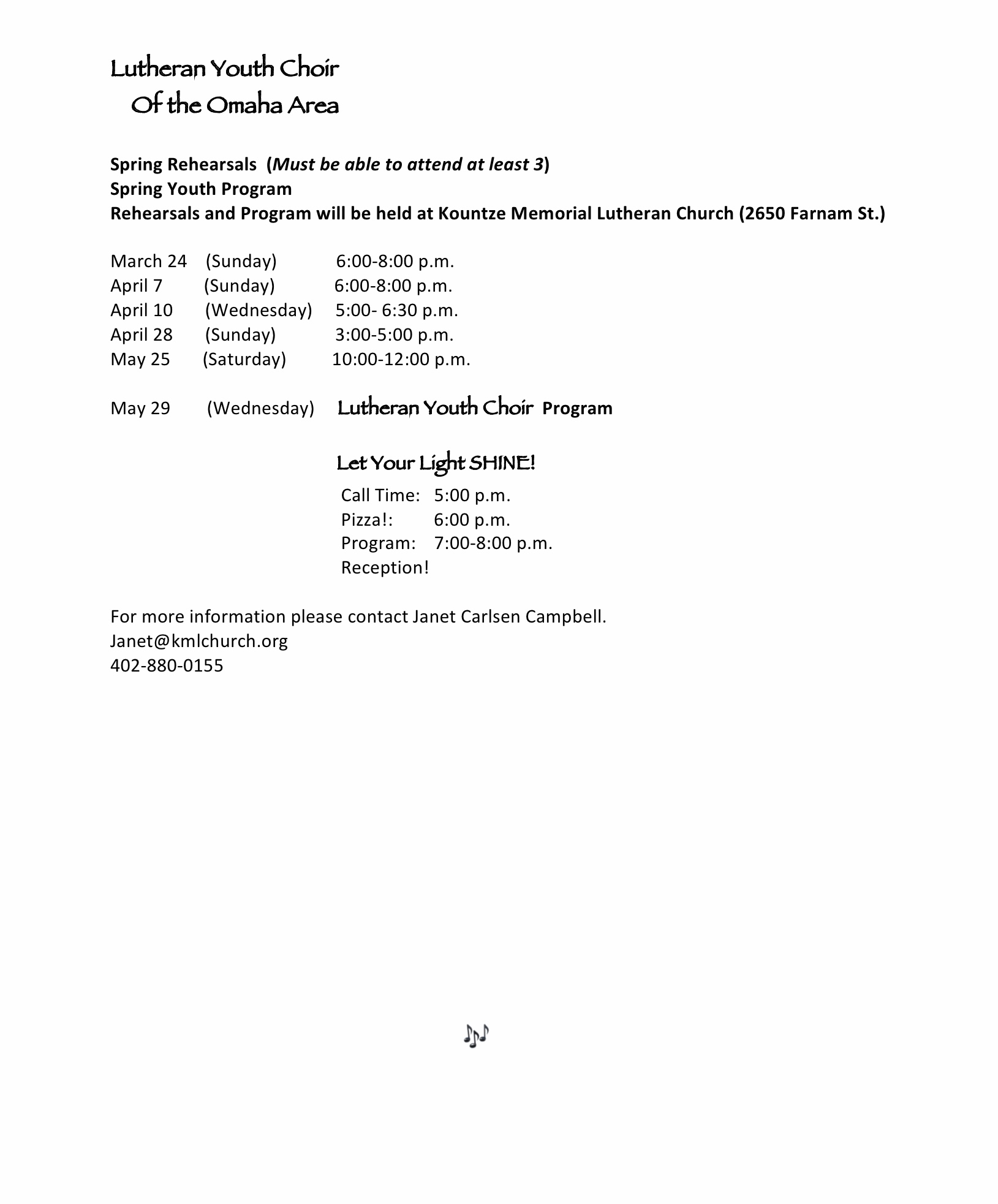 This ensemble welcomes Middle/High School Singers & Instrumentalists from all denominations.
Join them to Sing a New Song to the Lord!
Their repertoire will draw from: Classical Literature, Hymn arrangements, Contemporary (though not praise band music) compositions, Spirituals, and Songs of Faith from around the world. 3-5 rehearsals will be held in preparation for their annual Spring programs.
Participants must be able to attend at least 3 rehearsals.